Prominent Dominican figure Dr. José Joaquín Bidó Medina dies at 90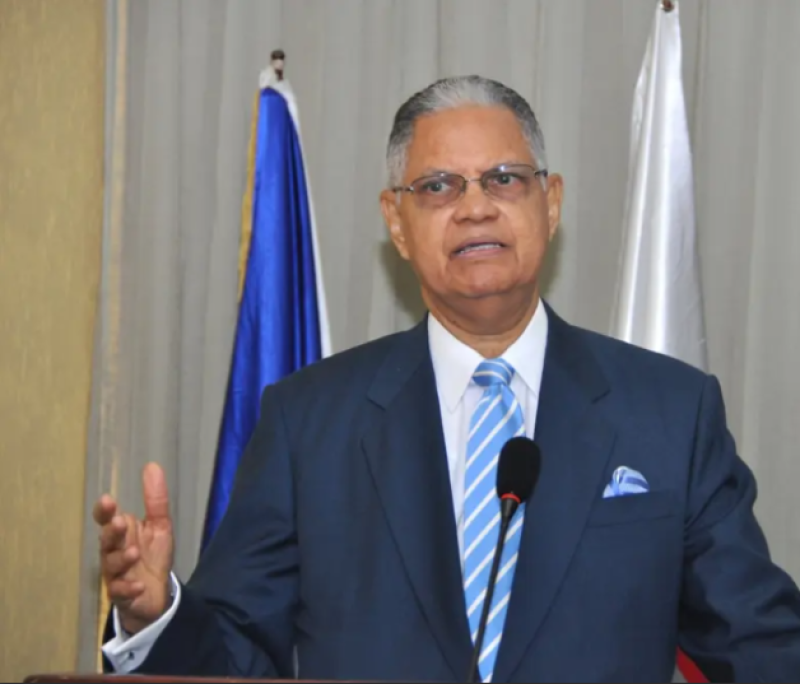 Santo Domingo.- Dr. José Joaquín Bidó Medina, a distinguished figure in Dominican academia and politics, passed away at 90. Known as the former rector of the Autonomous University of Santo Domingo (UASD) and a founding member of the Dominican Liberation Party (PLD), he left a remarkable legacy in education and public service.
The PLD announced that the public could pay their respects to Dr. Bidó Medina at the Blandino Funeral Home on Abraham Lincoln Avenue. His passing evoked heartfelt messages from relatives and colleagues, with Beatriz Ovalle, his former assistant, expressing deep sorrow and describing him as an exemplary citizen and a devoted follower of Juan Bosch.
The PLD stated that Dr. Bidó Medina's body would be available for viewing from 9:00 a.m. the following day, and the burial ceremony was scheduled for Tuesday at the Cristo Redentor Cemetery.
Dr. Bidó Medina was renowned for his unwavering defense of human rights and steadfast support for those persecuted for political reasons, particularly during the post-revolution period in April 1965. His commitment to public service and alignment with Professor Juan Bosch led to his election as a member of the Central Committee and the Political Committee during the PLD's inaugural congress in 1973.
Throughout his career, Dr. Bidó Medina remained dedicated to the principles of the PLD, standing as a vice-presidential candidate alongside Professor Bosch. He served two terms as a party representative in the National Congress and acted as the PLD's representative before the Central Electoral Board for approximately 14 years.
During the PLD's governance, Dr. Bidó Medina held significant positions, including President of the National Commission for Ethics and the Fight against Corruption, Secretary of State, Special Assistant to the President, and Advisor to the Executive Power on Transparency Policies.
The passing of Dr. José Joaquín Bidó Medina marks the end of an era, leaving a profound void in Dominican academia and politics. His lifelong dedication to education, unwavering advocacy for human rights, and solid commitment to political ideals will forever be cherished as his enduring legacy within the Dominican Republic.