Bodeguero from NY travels to the Dominican Republic for Mother's Day and wins the lottery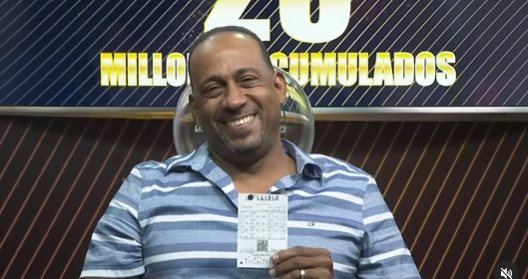 Santo Domingo.- In a recent draw held on Saturday, May 27, 2023, a bodega owner from New York emerged as the lucky winner of the accumulated 23 million pesos in Leidsa's "Tu única Loto" raffle. The winning numbers for the draw were 3-12-17-24-28 and 37, and the fortunate individual has been identified as Wilquin Antonio López Cabrera.
López Cabrera, originally from Villa Vásquez, has been supplying bodegas in New York for over 13 years. On the day of the draw, he happened to be visiting his wife's relatives in Villa Elisa to celebrate Mother's Day. While there, he made an impromptu decision to purchase a ticket from the "Farmacia Skeisa" point of sale, conveniently located on the Northwest Line of the Aut. Duarte in the province of Monte Cristi.
With this win, López Cabrera becomes the third millionaire from his province and the 430th millionaire overall, making the province of Monte Cristi quite the "factory" for creating millionaires.
The lucky recipient can look forward to receiving his 23 million pesos on Friday, June 16, which marks the delivery date for his newfound wealth.