Hundreds of Haitians are detained at the border for presenting expired documents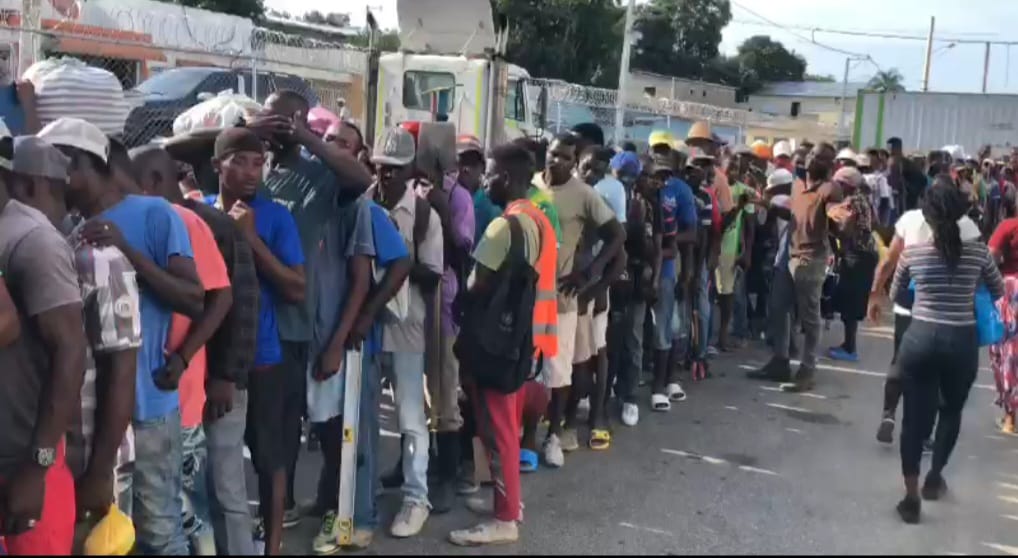 Dajabón.- On Tuesday, a significant number of Haitians were apprehended at the Dajabón Border Customs bridge and courtyard due to their lack of valid documents for entry into Dominican territory.
Migration officials and members of the Specialized Corps Specialized in Land Border Security (Cesfront) were present at the Customs area, meticulously examining all the documents provided. Individuals without visas or other required documentation were promptly returned to their home country.
Consequently, numerous construction workers, household employees, and street vendors were sent back to Haiti.