Senate approves air services agreement and advances Ecotourism and waste management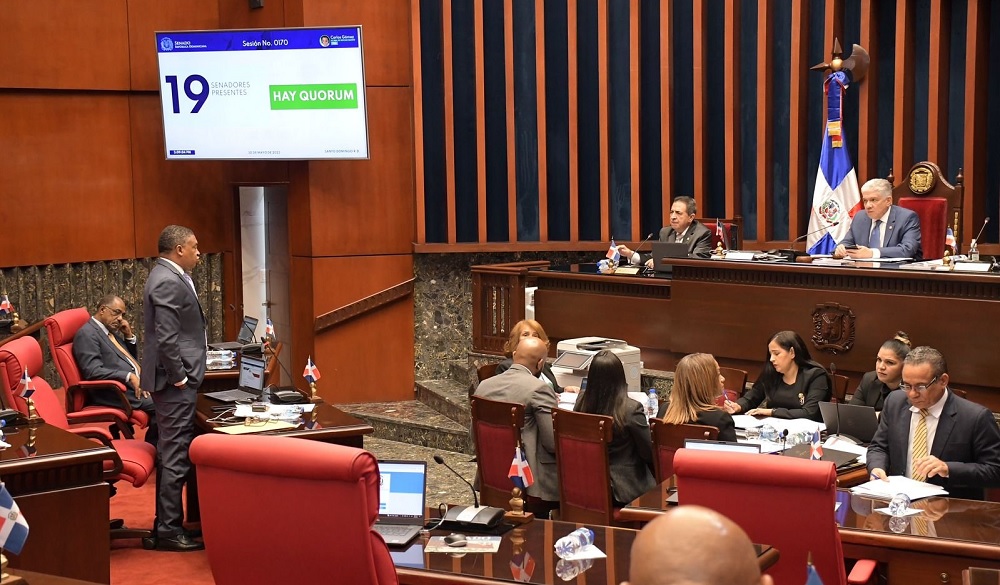 Santo Domingo.- The Plenary of the Senate of the Republic gave its unanimous approval to an air services agreement between the Governments of the Dominican Republic and the Republic of Ecuador. The agreement, which was signed on March 10, 2022, aims to enhance international air travel opportunities while ensuring the utmost operational and airport security.
The initiative, put forth by the Executive Branch, seeks to foster the expansion of flight routes for designated airlines, promoting fair competition and contributing to the reduction of airfare prices. By creating equal opportunities for airlines to conduct their operations in accordance with regulations, the agreement bolsters the development of international air transport.
San Pedro de Macorís Declared Ecotourism Province, Boosting Sustainable Tourism
In a second reading, the Senate passed a bill proposed by Senator Franklin Peña, officially declaring San Pedro de Macorís as an Ecotourism Province. The legislation aims to stimulate ecological and cultural tourism while prioritizing the conservation and sustainable use of natural resources. The ultimate goal is to drive economic and social development for the residents of San Pedro de Macorís.
First Reading Approval for Modification of Solid Waste Management Law
Furthermore, the Senate granted initial approval for the amendment of the General Law of Integral Management and Processing of Solid Waste. The project, presented by Senators Bautista Rojas Gómez, Alexis Victoria, Ginnette Bournigal de Jiménez, Ramón Pimentel, Franklin Peña, Melania Salvador, Lenin Valdez López, and Virgilio Cedano, seeks to enhance the existing legislation regarding solid waste management. The modification aims to address the evolving challenges in waste processing and promote more efficient and sustainable waste management practices.