"Crianza con ternura", a program that seeks to eradicate the culture of violent discipline in the Dominican Republic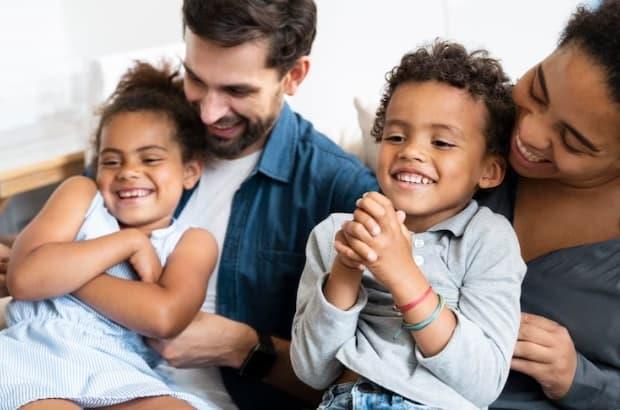 Santo Domingo.- The expression "They raised me like this and I turned out well" is commonly used in Dominican culture, highlighting the acceptance of violence as a disciplinary tool among a significant portion of the population. Disturbingly, the ENHOGAR-MICS 2019 survey reveals that 63.5% of children aged 1 to 14 in the country have experienced such disciplinary methods.
While parenting is undoubtedly challenging, resorting to violence is never justified as a means to "shape" children. World Vision advocates for "Raising with Tenderness," a comprehensive plan for childhood development that aims to create an environment of unconditional love and zero violence.
According to World Vision, Dominican parents carry generational wounds that hinder their ability to nurture with love, potentially perpetuating these injuries on their descendants through disciplinary violence. Recognizing and addressing their own traumatic experiences is crucial for parents to break the cycle of abuse. Tenderness serves as the ethical foundation that prevents the use of violence in all forms, explains Anna Christine Grelert, World Vision's regional advisor on children in development.
World Vision's initiative has been successfully implemented in 17 Dominican communities, reaching 333,186 children who have been designated as "tenderly protected" in project reports. The program, based on research and experience working with vulnerable children across Latin America and the Caribbean, revolves around the "Tenderness Balm" and "Tenderness School" pillars.
The concept of tenderness promoted by the organization emphasizes empathetic parenting, which should not be confused with permissiveness or crossing healthy boundaries. It involves a compassionate and attentive approach that understands children's perspectives, emotions, and needs, allowing caregivers to respond appropriately.
The "Crianza con Ternura" advocates disseminating messages of dignity, serenity, and inner strength in the communities they serve. Primary caregivers are encouraged to engage with kind words, friendly interactions, and warm smiles, while educators are motivated to create a classroom environment built on trust and safety.
Child abuse, often justified by traditional parenting norms, remains a significant concern for governmental institutions responsible for the welfare of children in the country.
To eradicate these harmful practices of parental and educational discipline from the core of communities, collaboration among all sectors is essential. It requires working directly with individuals who have daily and direct contact with children, addressing the issue face to face.