1,800 cases of dengue fever registered so far this year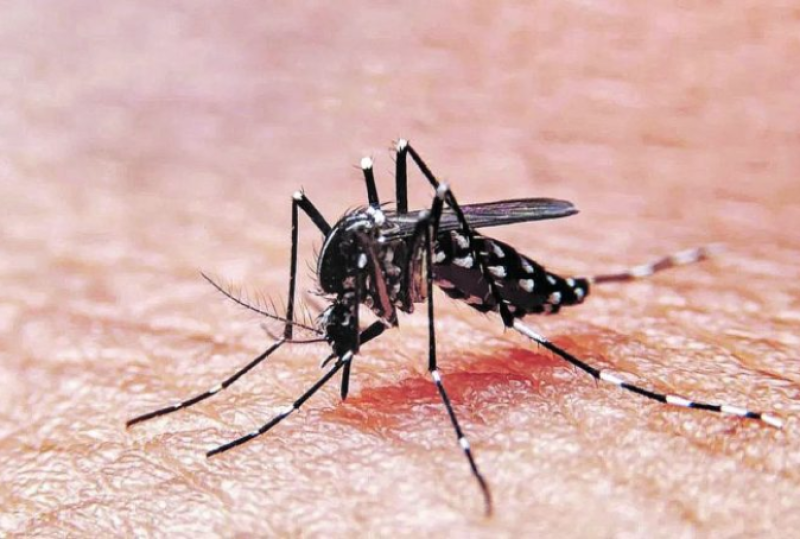 Dengue is transmitted by the bite of the mosquito. ARCHIVE
Although official reports indicate that this year there has been a reduction in dengue cases compared to the same period last year, the presence of this endemic disease in the country remains latent, with the threat of an increase after the rainy season, as is currently the case.
According to official data, so far this year, there have been 1,837 cases of dengue fever, a disease transmitted by the bite of the Aedes aegypti mosquito that breeds in clean water, especially in the water that accumulates in or around homes.
The highest number of cases reported up to epidemiological week 20, when 1,341 cases had been registered, was in Greater Santo Domingo, with 523 cases, followed by Santiago with 290 and Monte Cristi with 112 reports in the surveillance system. In the province of Puerto Plata, 83 cases of dengue had been reported up to that date; in Barahona, 65; in La Altagracia and Maria Trinidad Sanchez, 61, respectively; in San Cristobal, 60 cases; in La Romana, 58 and Sanchez Ramirez, 58 cases of dengue. Luis Rosario, director of the Regional and Provincial Health Directorates, assured that dengue, malaria, and other epidemiological surveillance diseases had registered a decrease so far this year.