COE places 18 provinces in the Dominican Republic on yellow alert; rains will continue until Tuesday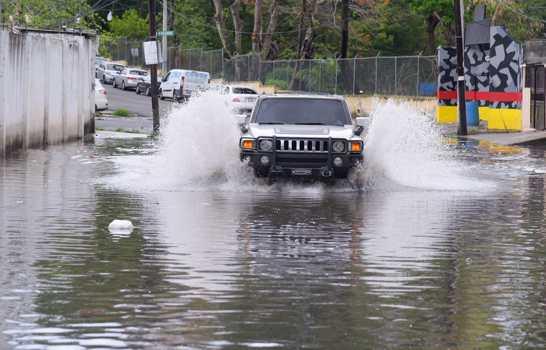 Santo Domingo.- The Emergency Operations Center (COE) has issued alerts for potential flooding in 18 provinces, placing them on yellow alert, while three provinces remain on green alert. The alerts are in response to the anticipated heavy rainfall, thunderstorms, and strong winds.
The provinces currently under yellow alert are Santo Domingo, National District, San Cristóbal, Valverde, San José de Ocoa, Bahoruco, Montecristi, Dajabón, Peravia, Elías Piña, Pedernales, Santiago Rodríguez, Barahona, San Juan, Santiago, Puerto Plata, Independencia, and Azua. The last two provinces mentioned are on red alert due to higher risk levels.
Meanwhile, the provinces of La Vega, Monseñor Nouel, and Monte Plata remain on green alert.
The COE advises people in the affected provinces to avoid crossing rivers, streams, and ravines with high water levels and to refrain from visiting spas (rivers) while the alerts are in effect.
According to the National Meteorological Office (Onamet), the forecast for Monday indicates mostly sunny skies in the morning across most of the Dominican Republic. However, in the afternoon and early evening, localized heavy rainfall, isolated thunderstorms, and occasional gusts of wind are expected in the northwest and the Central Cordillera. Areas such as Montecristi, Dajabón, Valverde, Santiago, Puerto Plata, Espaillat, Hermanas Mirabal, and La Vega are particularly susceptible to these weather conditions due to high humidity and atmospheric instability caused by the southeast wind and a trough at high altitudes affecting the country.