Migration cancels agent for holding a child against truck bars on a moving vehicle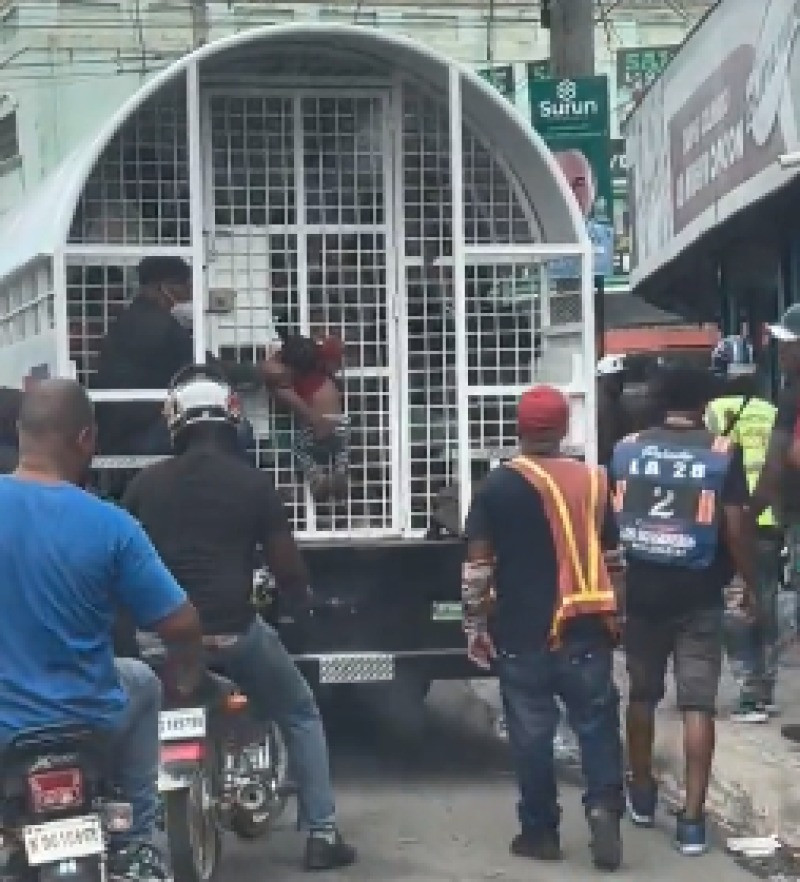 Santo Domingo.- The General Director of Migration (DGM), Venancio Alcántara, has ordered the dismissal of an immigration agent who was involved in an incident where a minor was seen hanging in the arms of a woman through the bars of a DGM vehicle.
The immigration agent, Juan R. Rodríguez, has been dismissed through official letter number 0025, in accordance with the provisions of article 94 of Law 41-08 on Public Function.
This decision comes after an investigation was conducted by order of the Director of Migration, which revealed that the agent displayed a clear lack of tact and engaged in arbitrary behavior during a situation that required sensitivity and respect.
The incident took place on the Mendoza highway with Charles de Gaulle Avenue in the Santo Domingo Este municipality, when the Haitian woman was being transported as an undocumented migrant.
However, upon seeing the distressing sight of the child clinging to her, immigration supervisors promptly intervened. They immediately decided to release the woman and the child and grant them their freedom.
The investigative commission, consisting of representatives from Immigration Control, Human Resources, the Inspectorate, and the Communications Department, thoroughly examined the case and provided recommendations to prevent similar incidents in the future.
The commission's report concluded that the immigration agent violated the detention, driving, transfer, and deportation protocol established by the institution, which must always be respected.
The Director of Migration stated that he will not tolerate actions that compromise the integrity of individuals and violate human rights. He emphasized that any agent who violates the rules of the institution will be removed, and those engaging in similar actions will face the consequences.
Furthermore, the Director affirmed that President Luis Abinader is committed to implementing immigration policies that prioritize respect and dignity.
The DGM assures the public that measures will be taken to prevent such incidents and ensure that the principles of sensitivity, respect, and human rights are upheld in all immigration procedures.