Former President Mejía highlights the contributions of the agricultural businessman Manuel Castillo to the national production of avocados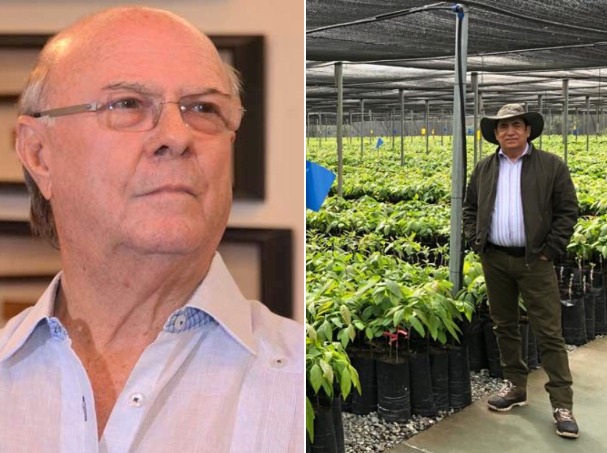 Santo Domingo.- Hipólito Mejía, the former President of the Republic, praised the agricultural entrepreneur Manuel Castillo Pimentel for his significant contributions to national production, particularly in the avocado sector, which is one of the country's key fruits.
Mejía highlighted Castillo's pioneering efforts in avocado cultivation, playing a crucial role in strengthening and expanding this industry nationwide. He emphasized that Castillo deserves recognition from Dominican society for his accomplishments.
During his participation in the renowned program "Revista 110" with Dr. Julio Hazím, the former president underscored how Castillo has emerged as the world's largest avocado producer. Mejía commended Castillo's expertise in marketing and processing and acknowledged his significant contribution to job creation and economic dynamism in the country.
"You should know that Manuel Castillo is the world's largest avocado producer. He adopted his brother's technique and has become the biggest producer. He is a genius in marketing and has connected all aspects of the business. Manuel played a key role in developing the Hass avocado and its various variants, with four different types. We should be awarding him every week and every month," Mejía responded when asked by Hazím about the boom in the avocado and mango sectors.
Mejía further highlighted that Castillo's avocado production spans the border region and the province of San Juan de la Maguana, covering an estimated 40,000 avocado fields.
Jokingly, the former head of state added, "Avocado used to be eaten by pigs in our fields, and now it has become a gourmet delight. Even Arabs are now enjoying avocados."