Bisonó leads the installation of NUVI points in Parque Industrial Duarte to promote recycling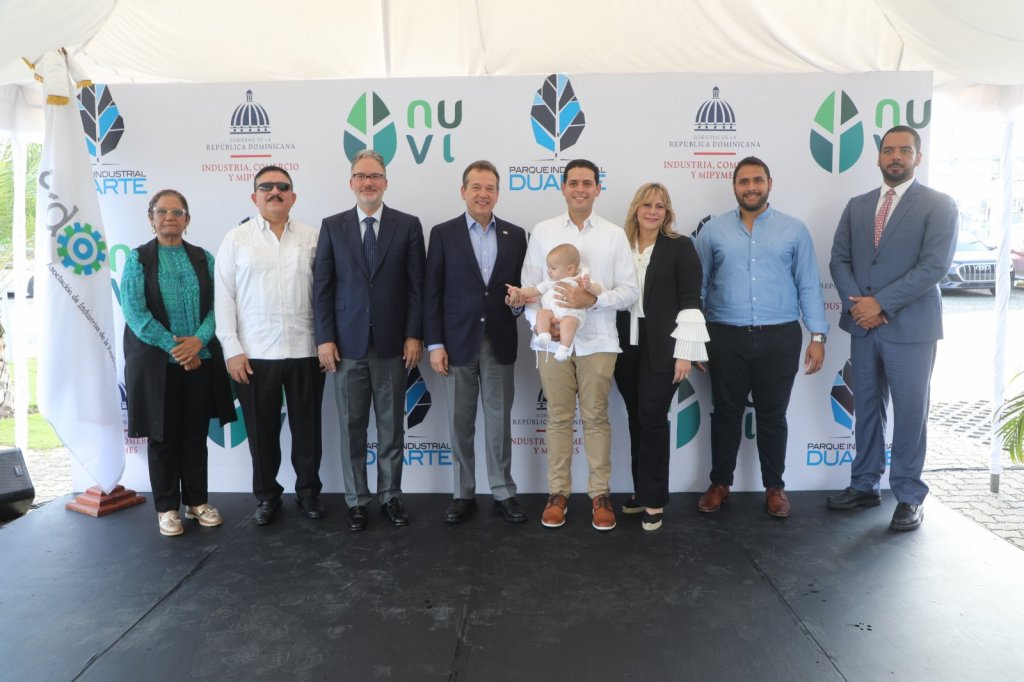 Santo Domingo.- The Minister of Industry, Commerce, and SMEs, Víctor -Ito- Bisonó, recently oversaw the installation of two New Life for Waste containers (NUVI) as part of a broader effort to promote sustainable waste management and the Circular Economy in local manufacturing industries. This initiative aims to encourage the correct management, recovery, and commercialization of solid and industrial waste, thereby contributing to sustainable development.
The installation took place on World Environment Day at the Duarte Industrial Park's Administrative Offices. Minister Bisonó emphasized the government's commitment to environmental preservation and highlighted significant steps taken, such as signing an important agreement to promote sustainability and recycling. In addition, the Ministry has replaced its courier motorcycles with electric ones and installed NUVI collection points for plastic bottle recycling.
Creating a cultural change is a central aspect of this initiative, which presents significant challenges. Mario Pujols, Executive Vice President of AIRD and President of NUVI, expressed that the installation of NUVI points, accompanied by communication and awareness-raising efforts, will facilitate the collection of thousands of bottles generated monthly within the Duarte Industrial Park. The bottles will undergo various processes, collaborating with the park's authorities, to reintegrate them into the circular economy.
José Gabriel Rodríguez, Executive Vice President of the Duarte Industrial Park, emphasized that the NUVI points will enable the collection of plastic bottles consumed by companies within the park, contributing to the circular economy process.
This initiative is part of a public-private alliance between the Ministry of Industry, Commerce, and SMEs (MICM), the Association of Industries of the Dominican Republic (AIRD), Nueva Life to Waste (NUVI), and the Duarte Industrial Park. The park houses 48 companies committed to waste reuse.
The collected plastic bottles will be processed at a compaction and packaging plant before being exported to other countries in the region. A food-grade plastic recycling plant will convert them into raw materials for producing new bottles.