Minerd focuses on prevention to avoid gangs in schools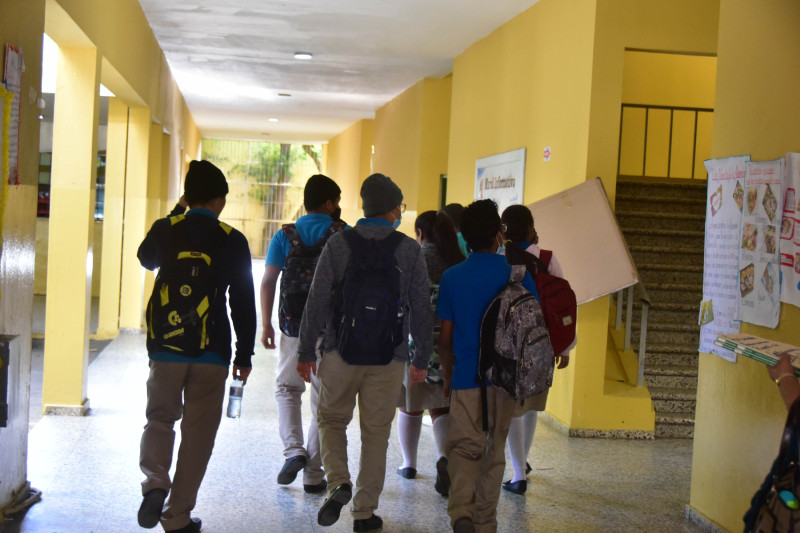 Santo Domingo.- Ángel Hernández, the Minister of Education, recently shared that the focus of his institution is on preventive methods rather than specifically targeting young people involved in criminal gangs to weaken their presence in the educational system.
Hernández emphasized the importance of prevention, stating that the Ministry of Education employs two main approaches. The first involves providing guidance and psychological support within the schools, while the second entails giving prominence to the School Police.
In an interview with Listín Diario, he acknowledged that youth gangs are a reality in today's society and that addressing the issue requires the involvement of families to overcome social problems. He also highlighted that denying a Dominican citizen the right to education is prohibited.
Hernández emphasized the need for support from social sectors to carry out preventive work in schools. While he acknowledged the reality of young people in conflict with the law, he emphasized the importance of avoiding discrimination in education. If violations occur within schools, relevant agencies such as the School Police and Guidance and Psychology departments come into play.
Colonel Frank de los Santos, the director of the National Police's Anti-Gang Directorate, recently stated that criminal groups are attempting to recruit young people in the vicinity of schools. In response, the Minister of Education emphasized the importance of schools being safe places where teachers and students can work in a peaceful environment characterized by discipline and respect. However, he acknowledged that the social environment can sometimes pose challenges, and schools alone cannot solve all social problems.
Hernández called on parents to commit to ensuring their children attend school and behave appropriately on campus. He emphasized that the involvement of parents and the community is necessary to address social problems effectively.
The minister emphasized that unity among the various stakeholders involved will help foster a peaceful culture and ensure a tranquil environment within schools.