Authorities launch Operation Halcón IV against organized crime structures in the Dominican Republic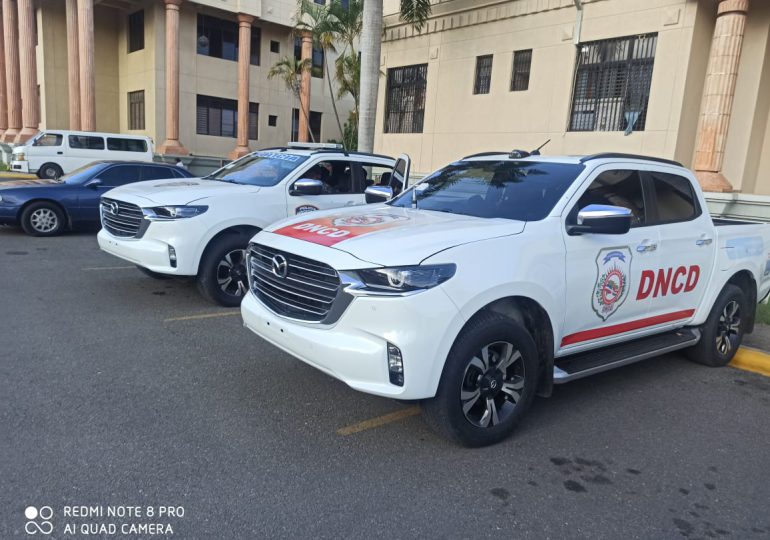 Santo Domingo.- On Tuesday, the Public Ministry, the National Directorate for Drug Control (DNCD), and the National Police launched Operation Halcón IV against various organized crime groups involved in murder and drug trafficking. The operation, targeting criminal activities in the Central Cibao region, involves 71 prosecutors from different jurisdictions, with Santiago serving as the central base. Additionally, 1,350 special forces, police officers, military personnel, agents, and members of elite armed forces units are participating in the operation.
Several air units are providing support to the special forces involved in the ongoing operation. Raids began at 3:30 a.m. in Santiago, San Cristóbal, Hermanas Mirabal, Duarte, and La Vega. Furthermore, searches were conducted at correctional facilities such as Najayo Hombres, Rafey Hombres, Vista del Valle, La Isleta Moca, and La Vega Public Prison, where members of various criminal organizations are incarcerated. The Public Ministry encouraged families who have lost loved ones due to conflicts with these criminal organizations to approach the Attorney General's Office without fear. The accusing body has established a special program to protect victims and witnesses.
Investigations carried out by the Public Ministry and other law enforcement agencies have uncovered evidence of these organizations committing crimes and even threatening high-ranking state officials by posing as leaders of rival groups to mislead investigations. Due to the evidence linking these organizations to drug trafficking, cybercrime, illegal activities within prisons, and bribery of authorities, all structures are under investigation by the Public Ministry, National Police, and DNCD. Attorney General Miriam Germán Brito, National Police Director Major General Eduardo Alberto Then, and DNCD President Vice Admiral José M. Cabrera Ulloa stressed the importance of multi-agency collaboration in investigating these criminal structures.
They emphasized their commitment to taking necessary measures and continuing investigations, without succumbing to intimidation or threats from any source.