Embassy of Italy celebrates the 75th anniversary of its national holiday in the Dominican Republic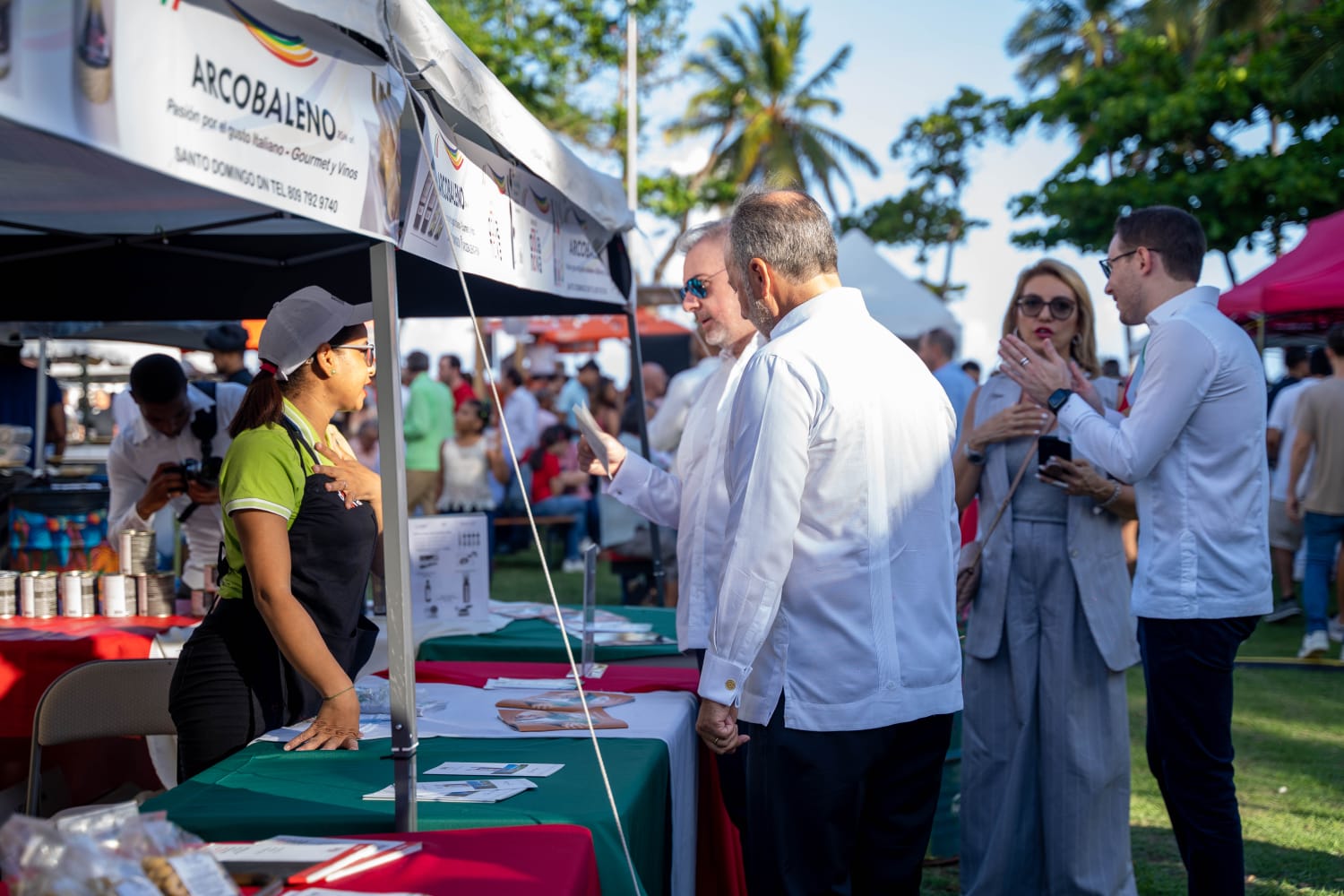 Santiago.- The Italian Embassy celebrated the 75th anniversary of Italy's national holiday and the 125th anniversary of bilateral relations between Italy and the Dominican Republic in a grand event that showcased Italian culture and traditions. The gathering took place at the Fray Antonio de Montesino Monument in the Colonial City and was attended by a large crowd. As part of the festivities, the embassy is now preparing for the celebration of Italy's national holiday in the Central Park of Santiago on June 24.
The Italian Ambassador, Stefano Queirolo Palmas, explained that this occasion marks the beginning of the national holiday series, which now includes not only Santo Domingo but also Santiago. He also highlighted the active participation of a group in Salcedo, where the commemoration of the Mirabal Sisters aligns with the Italian liberation struggle.
Throughout history, Italy and the Dominican Republic have maintained a relationship of collaboration and mutual contribution. The Dominican Republic is home to approximately 50,000 Italians, while an equal number of Dominicans form the Creole diaspora in Italy, which is the third largest in the world. The Italian presence has a significant impact on the Dominican economy through Italian residents, tourists, remittances, and the social work of Italian-linked companies, foundations, NGOs, and volunteers. Italy's influence is particularly notable in sectors such as tourism, air transport, cruises, commerce, wine and gastronomy, agriculture, construction, cement, water, renewable energy, and security.
The ambassador emphasized the strong university cooperation between the two countries in various fields, including medicine, environment, urban planning, space, archaeology, genetics, seismic engineering, and materials physics.
Furthermore, the ambassador acknowledged the collective efforts of the European Union and the team of ambassadors from member countries, known as Team Europe, in transforming their commitment to the future of the Dominican Republic into reality. Thanks to agreements such as the Economic Partnership Agreement (EPA) and other European programs, trade between the Dominican Republic and the European single market has increased by 231%. Dominican-Italian trade has doubled in just two years, positioning Italy and Spain as the leading European trade partners of the Dominican Republic.