The global method to teach reading has not been effective in the Dominican Republic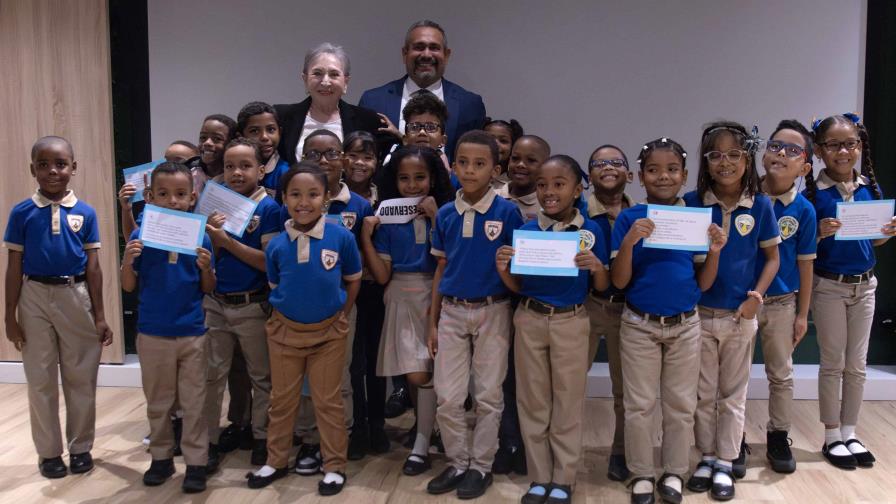 Santo Domingo.- The way children are taught to read and understand hasn't been very effective in the Dominican Republic. However, there is evidence that the phonetic method, which focuses on the sounds of letters and their combinations, has been successful. Editors from Duarte House and Vicens Vives presented encouraging results from a reading experiment conducted in schools in the Dominican Republic.
The program, called "I can read," was funded by the publishers and involved six and seven-year-old children from three public schools: School District 15-03, Santa Teresa de Jesús, Nuestra Señora del Carmen, and Nuestra Señora de las Mercedes. The experiment focused on the Spanish 1 pedagogical group of First Grade and the First Cycle of Primary Education.
Obdulia García, Editorial Director of Casa Duarte, explained that they received authorization from the Minister of Education, Ángel Hernández, to conduct the experiment in these schools. They evaluated the progress of 69 boys and girls based on learning parameters established by Neuroscience for reading at their age.
Casa Duarte invited Dr. Stanislas Dahaene in 2019 to discuss the phonetic method, as he had conducted experiments at his research center in Paris. They used specialized machines to observe which parts of the brain are activated during reading. This helped them determine the most effective methods for teaching lessons, which is in contrast to the global method commonly used in schools.
The global method, according to the specialist, fails to teach reading effectively. When children are tested with the consent of Evaluation Departments in different countries, they struggle and only about 70% of them can literally understand the text they read. This is a severe problem. Only 2% of children read well enough to comprehend and make inferences by the third grade.
In light of this situation, the specialist emphasized the need to return to the phonetic method, which relates the sounds of letters to their spellings. García believes that literacy is crucial for education, and it should be taught using a textbook that incorporates the principles of Neuroscience. Additionally, she suggests revisiting past innovations and resources that were effective in teaching reading.