Urban planners support Ciudad Nueva intervention plan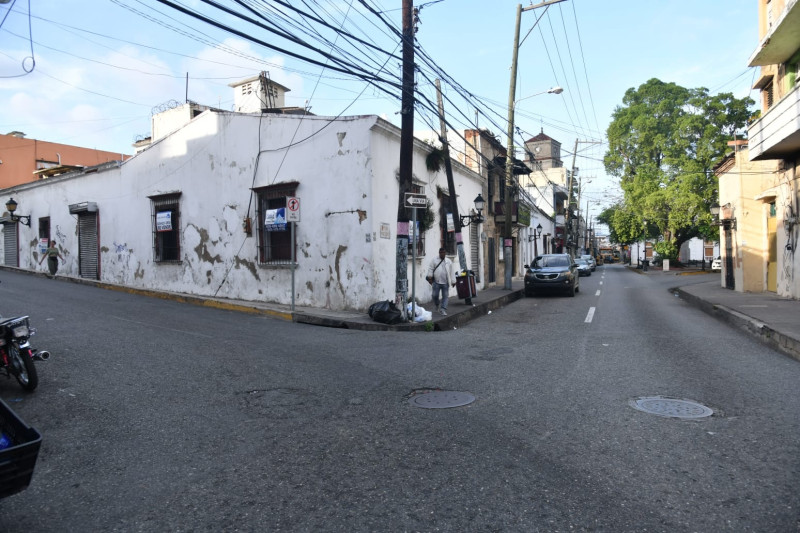 Santo Domingo.- Listín Diario has published multiple articles highlighting the historical significance of the streets in Ciudad Nueva. To preserve this Dominican heritage, journalists from the newspaper interviewed urban planning experts to gather their recommendations and share them with the public. One of these experts is Marcos Barinas, who pointed out that Ciudad Nueva is a small, compact, and relatively dense neighborhood covering only a quarter of a square kilometer and housing approximately 3,000 people.
Barinas believes that this small size makes the community vulnerable to various environmental impacts, such as changes in land use along Independencia Avenue and the Malecón, which are primary traffic routes with commercial activities that lead to congestion, insecurity, noise, and undesirable businesses. According to Barinas, these factors have significantly reduced the livability of the area, leading residents to relocate to other neighborhoods. Despite the noticeable deterioration of the area, there is still an opportunity for authorities to rescue it by implementing planning measures that prioritize the quality of life for its residents.
Some of the recommended strategies include regulating vehicle traffic, improving lighting in public spaces, reconstructing sidewalks to make them accessible for people with disabilities, and promoting pedestrian-friendly environments by designating certain streets as pedestrian-only during weekends. Barinas also suggested enhancing community facilities by establishing schools, public spaces, churches, and sports fields. Additionally, he proposed developing a cultural program to revitalize Ciudad Nueva's tangible and intangible heritage. Richard Moreta, an architect specializing in urban design, shared a similar perspective with the newspaper, envisioning Ciudad Nueva as an art district in the Dominican Republic.
Moreta suggested transforming Ciudad Nueva into an art district and providing support to struggling artists, proposing it as a potential government program that would ensure the neighborhood's reconstruction while providing a space for artists. According to Moreta, the neighborhood's walls could showcase graffiti art, and in the future, Ciudad Nueva could become a vibrant area similar to Miami Beach.
To achieve this vision, Moreta emphasized the importance of cleaning the Ozama River. He recommended creating mini-treatment plants at each ravine exit to clean up the waterfront of Ciudad Nueva and restore the river's cleanliness, which is currently affected by aerobic bacteria.