Alcarrizos Cable Car begins commercial operation this Saturday, 17th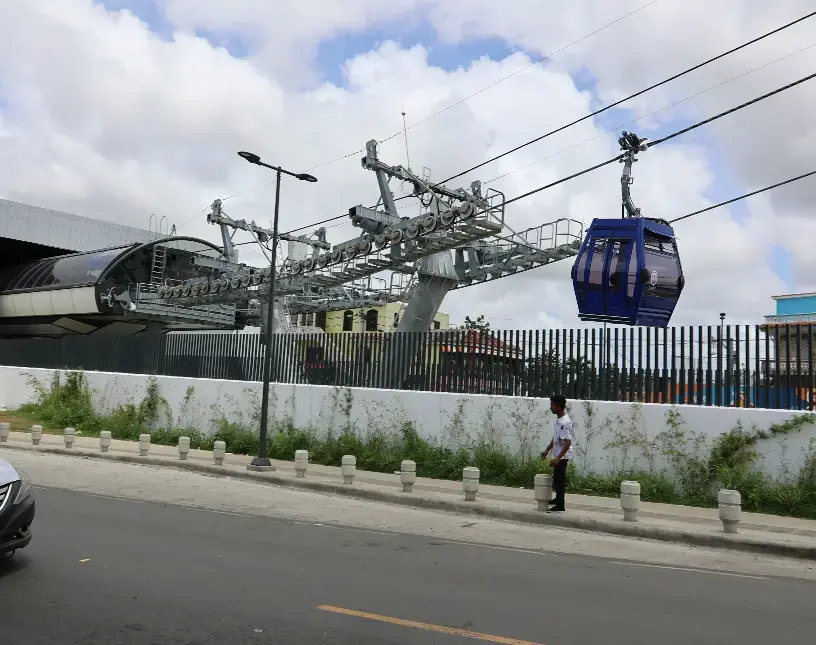 Los Alcarrizos cable car, the most modern in the area.
Fare for the modern integrated transportation system will be RD$35.00, including taking the OMSA and getting to the SD Metro.
Starting this Saturday, June 17, users of the Los Alcarrizos Cable Car will begin paying for the system's service with a single integrated fare of RD$35.00, which includes the complete cable car route, as well as the new feeder routes created by the OMSA and operating under the Integrated Transportation System (SIT).
These new routes are the ones that go from Los Alcarrizos Station to Km. 09 of the Duarte Highway and the Expreso 27 de Febrero route to "Huacalito." Using this integrated fare of 35.00 pesos will allow users to save up to 35% of the daily resources to pay for transportation, equivalent to 20% in the basic family basket.
Additionally, the Office of Special Projects of Urban and Interurban Mobility, the entity responsible for the operations of this line, informed that the system users would have different forms of payment to facilitate their access to this means of transportation.
Users can pay in cash by going directly to the ticket office using the Metro card, the SDGo Integrated Transportation System card, which can be acquired and recharged at the Cable Car and Santo Domingo Metro stations.
Likewise, citizens can pay with all VISA and MasterCard debit and credit cards containing EMV technology (those with the wifi symbol on the outside).
The different forms of payment will allow a much more pleasant experience when accessing the stations, resulting in a faster, more efficient, safe and comfortable entrance, avoiding long lines, cash handling and saving time".
From the beginning of the system's operations until last Sunday, June 11, more than 750 thousand citizens used its facilities.
The hours of operation are Monday through Friday from 6 a.m. to 10 p.m., Saturdays from 6 a.m. to 8 p.m., and Sundays and holidays from 8 a.m. to 8 p.m.
Moves faster
This cable transportation system directly impacts around 400,000 people, reducing travel time, reducing transportation costs, and increasing accessibility to a safe and comfortable transportation system, thus contributing to improving the quality of life of its users.