Police capture two men implicated in the death of San Cristobal teacher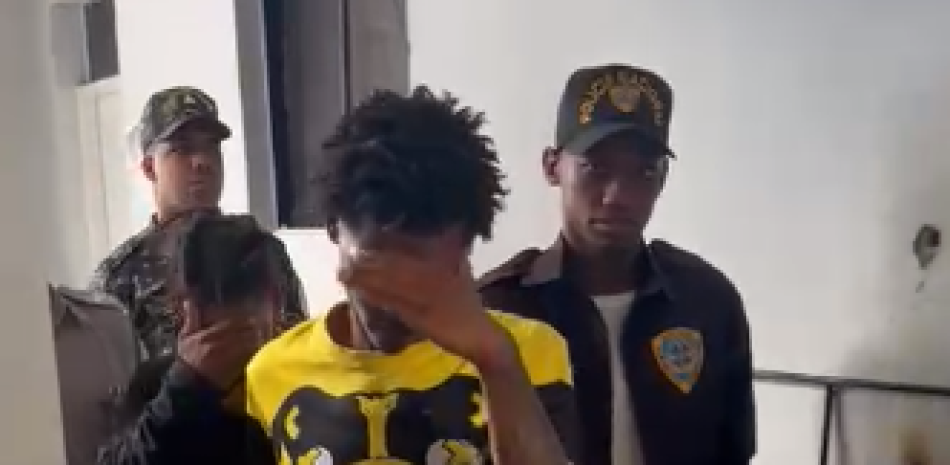 José Manuel Javier Martínez and Joel Bens while being transported by members of the National Police.
Two men accused of being responsible for the death of teacher Yesenia Koraima Rodríguez Suárez, 30, in the middle of an assault on June 6 in the Lavapiés sector, San Cristóbal province, were captured on Friday, reported the National Police.
The detainees are Jose Manuel Javier Martinez, 23, and Joel Bens, 24.
According to the Police, there was an arrest warrant, 01541-2023-AJOR-01184, requested by the public prosecutor of San Cristobal, Fadulia Bethania Rosa Rubio.
"In the criminal action, perpetrated during the night, the young Engels Enmanuel Catano Medrano, 22 years old, the partner of the deceased, also suffered cranial and facial traumas," added the entity.
Fact
The couple was walking at night with another young woman, whose identity is being withheld, in the vicinity of the Autonomous University of Santo Domingo (UASD) in San Cristobal, when they were surprised by the assailants, who were riding a motorcycle.
According to reports, there was a struggle in which Yesenia was shot and died last Friday night after several days in critical condition at the Juan Pablo Pina hospital, where she was admitted.
The Police said that there are "multiple evidences" that point to the death of Professor Rodriguez Suarez, including the motorcycle on which they were riding.
Those arrested will be brought to justice in the next few hours by the Public Prosecutor's Office.