At least 6 killed and one injured by police during confusing events this 2023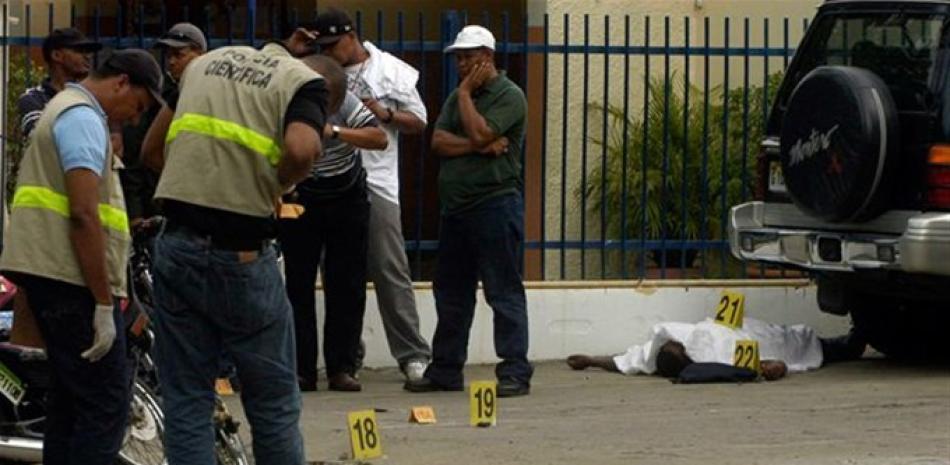 Homicides within the calamities affecting the country. DAILY BOOK
Violent deaths in the country are threatening the tranquility of society. Armed robberies, clashes between criminal gangs, and rampant homicides, regardless of age or gender, disrupt the happiness of families.
However, these actions have not been exclusive to members of criminal groups and delinquents; there have also been confusing and regrettable events involving police officers.
CASES
In the first six months of 2023, at least six people were killed and one injured by police officers during confusing events in different country regions.
The year began with the eventuality of a member of the National Police, who shot and killed his partner in an incident in Castañuela, Monte Cristi.
The young woman Jaraly Guerrero, who died after being shot in front of her house on January 29, left two girls orphaned. For this act, Valentin de Paula Rosario is in preventive detention.
Another incident was that of a teenager who died after being wounded by the Preventive Police while he was at the carnival of Santiago.
The incident occurred last February 12, after an argument between the father of the boy and a patrol of the National Police, due to the volume of the music in a vehicle owned by the minor's father.
Corporal Alejandro Castro Cruz, 30 years old, is held in custody in the Special Operations jail in Manoguayabo, Santo Domingo Oeste.
Likewise, a police officer killed a 21-year-old man in the La Pulga sector of Cienfuegos, West Santiago.
The victim, who was shot twice during an incident on February 13, was named José Eduardo Burgos.
Also, four military agents killed a young man when, according to his relatives, he did not obey an order to stop in a lonely and dark place.
The deceased was identified as Rainyer Ferreira Ureña, 21 years old, who died moments after the shooting on March 6.
Police officers killed a Haitian man during a protest in La Mina de Oro, Miches municipality, El Seibo province.
The victim was identified as Jonas Dezameau. Community members stated that a police officer had killed him during a peaceful protest on March 29.
The most recent case took place in Pedernales province, where a patrol made up of members of the Dominican Army and the National Police shot dead a young woman and wounded another early yesterday morning.
The patrol allegedly pursued the vehicle in which Altagracia Reyes, 17 years old, who was shot and killed, and Nicauris Estefani Camacho, 26 years old, who was wounded and taken to the Doctor Elio Fiallo hospital in Pedernales.
In the events where the perpetrators are not specified, there were no recent reports about them.
CONFUSION
In another matter, several patrols of the National Police shot at a car in which Dr. Silvia Peñaló, daughter of the former deputy Rubén Peñaló, was being transported in the municipality of Mao, Valverde province.
According to the information of the incident on March 9, the said agents were following a black pick-up truck, who mistook the vehicle for Peñaló's.
DATA
According to last year's statistics from the Attorney General's Office (PGR), 86 deaths were by "legal action," and 197 were unknown at the hands of police agents. From January to October 2022, there were 1,339 homicides in the country. Of these deaths, 89.77% (1,202) were male, and 10.23% (137) were female.