Tropical depression could intensify to a hurricane in the next few days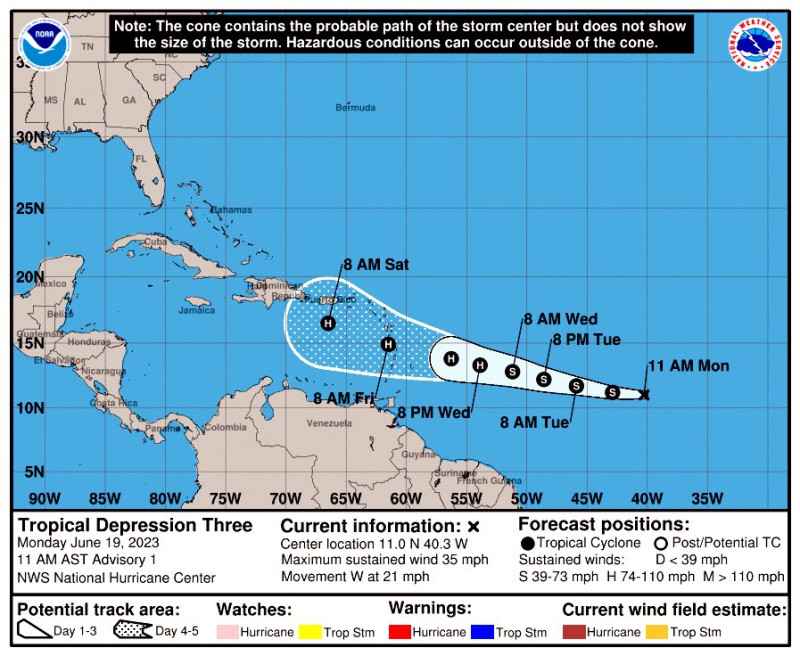 Santo Domingo.- On Monday morning, Tropical Depression #3 formed, with expectations for it to strengthen into a tropical storm and eventually a hurricane in the coming days, according to Gloria Ceballos, the director of the National Meteorological Office (Onamet).
Ceballos posted on her Twitter account, stating, "Today morning Tropical Depression #3 was formed, the environmental conditions are favorable for it to continue intensifying over the next few days to a tropical storm and then to a hurricane. It would be Bret."
She also emphasized that the different stages of a tropical cyclone's development are determined by the intensity of its winds. A tropical depression has winds below 63 kilometers per hour (kph), while those of a tropical storm range from 63 to 119 kph. Winds greater than 118 kph classify a system as a hurricane.
Ceballos further clarified that all these weather systems are classified as tropical cyclones.