Court issues arrest warrant against Elizabeth Silverio, the woman who allegedly faked being a Neuroscientist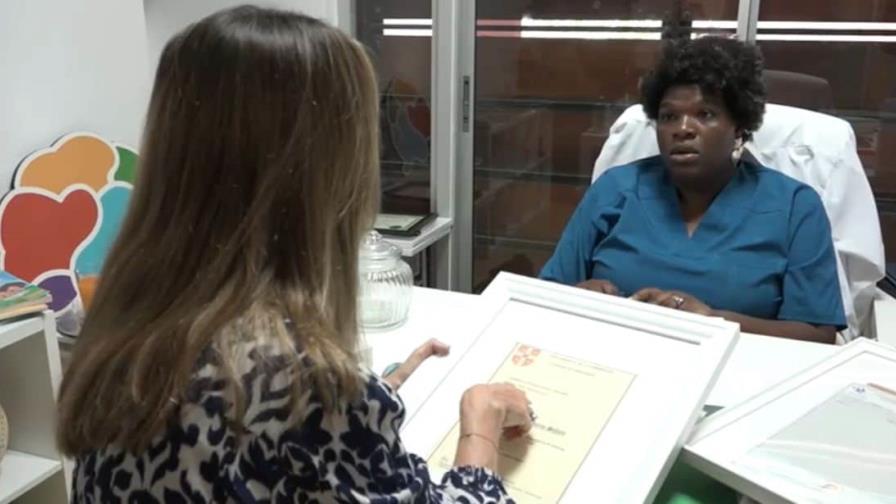 Santo Domingo.- Elizabeth Silverio Sillien, who allegedly posed as a neuroscientist, has been issued an arrest warrant by Magistrate Kenya Romero, the coordinator of the National District Investigating Courts.
Silverio Sillien, formerly the director of the Kogland Center for Neurocognitive and Psychopedagogical Therapies, was reported by journalist Nuria Piera for practicing medicine with fraudulent credentials.
The Ministry of Public Health had filed a complaint against Silverio Sillien on May 24, accusing her of presenting herself as a "neuroscientist" without the necessary legal authorization.
Luis Tolentino, the legal director of the Ministry of Public Health, confirmed that Silverio Sillien lacked the required exequatur, as verified in the system. A certification confirming this was included in the case along with other collected evidence.
According to Tolentino, this case violates Article 156, numeral 7, of Health Law 42-01, which prohibits practicing any healthcare profession without the appropriate exequatur.
Silverio Sillien claimed to have arrived in the Dominican Republic from Antigua and Barbuda at the age of 21, stating that her grandparents hailed from there and that she studied in the country, as revealed in her interview with Nuria Piera on television.
As the director of the Kogland Center for Neurocognitive and Psychopedagogical Therapies, a facility established in December 2021 and operated alongside her husband and partner, David Báez Zorrilla, Silverio Sillien's academic credentials raised suspicions. She claimed to possess five master's degrees at the age of just 30.
Silverio Sillien was summoned to provide her exequatur to the Ministry of Public Health, but in the absence of proper documentation, the operations of Kogland were halted.