Five killed in accident on Duarte Highway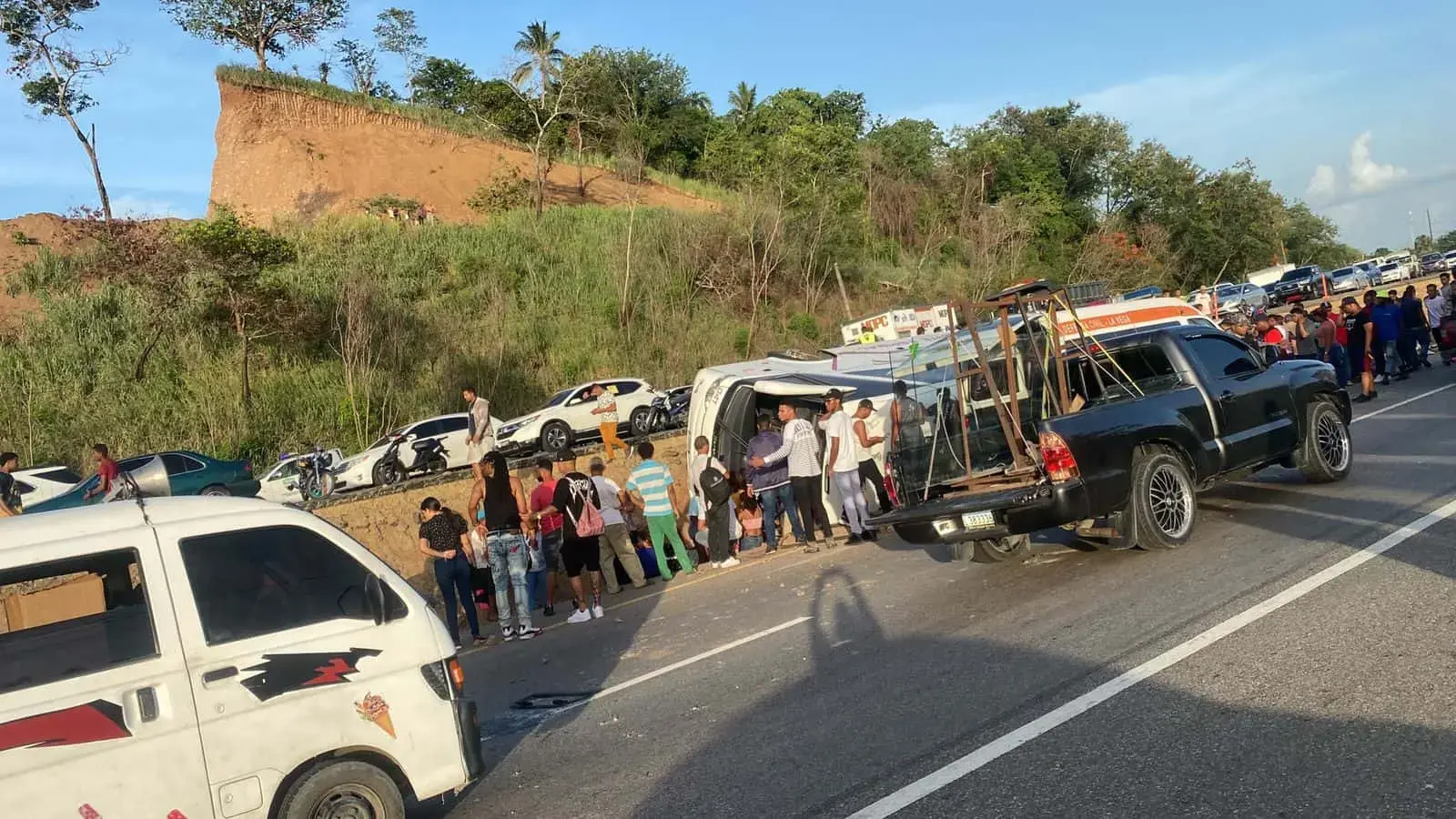 La Vega, DR.- Five people died, and 30 others were injured after a passenger bus accident occurred on the Duarte highway, on the Santiago-La Vega stretch, near the area of La Mina de El Guaco.
Luis Gomez, shelter director of the Civil Defense of La Vega, informed reporters of this newspaper that the driver of the bus, which was traveling from Santo Domingo to Santiago, told him that he lost control due to the reckless driving of the driver of pickup truck which crossed him while he was maneuvering on the highway.
He stated that when the vehicle did this, he tried to avoid it but fell into the walkway that divides both directions of the road.
Unconfirmed preliminary reports indicate that all the fatalities are women, originally from Santiago.
Injured receiving care
Of the injured, 18 are in the Hospital Traumatológico y Quirúrgico Juan Bosch in La Vega. Five injured children were taken to nearby health centers, including the José María Cabral y Báez Regional Hospital in Santiago de los Caballeros, and are confirmed to be stable.
The National System for Attention to Emergencies and Security reported that 20 ambulances, four fire trucks, and two units of the General Directorate of Transit Security and Land Transportation (Digesett) and one of the Military and Police Commission of Public Works (Comipol) were on the scene.