Metro cancellations continue; drivers continue protests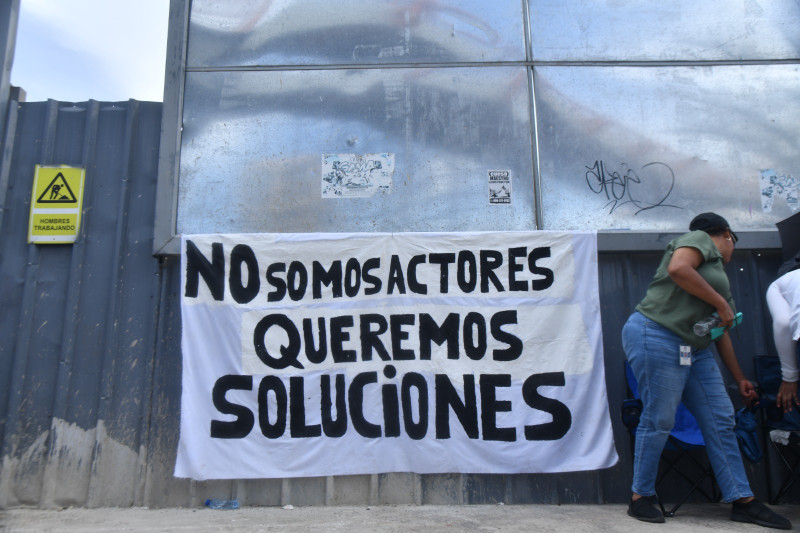 The demonstrators held signs alluding to the search for solutions before the OPRETRAUL ASENCIO
Santo Domingo Metro drivers have been in peaceful protest for the fifth consecutive day in demand of demands and payment of labor benefits in case they are dismissed from the public transport service company.
They said that they have not yet sat down at the dialogue table with the directors of the Office for the Reorganization of Transportation (Opret) and, instead, what they are receiving are more cancellations, denouncing seven this Friday alone under the allegation of "improvement of services."
Rafael Báez, one of the Metro drivers and spokesman for the employees, stated that the dismissed employees are not informed whether or not they will receive their labor benefits, which is why they continue to strike the service.
"We will continue until God wills it, until he touches their heart, softens their heart, and they resolve, look for solutions," said the man while he was with the group outside the Juan Pablo Duarte station, which connects lines one and two of the service.
They said they would take a break this Sunday, returning to the station on Monday morning to afternoon.