Banreservas volunteers defend the rights of people with disabilities at the UN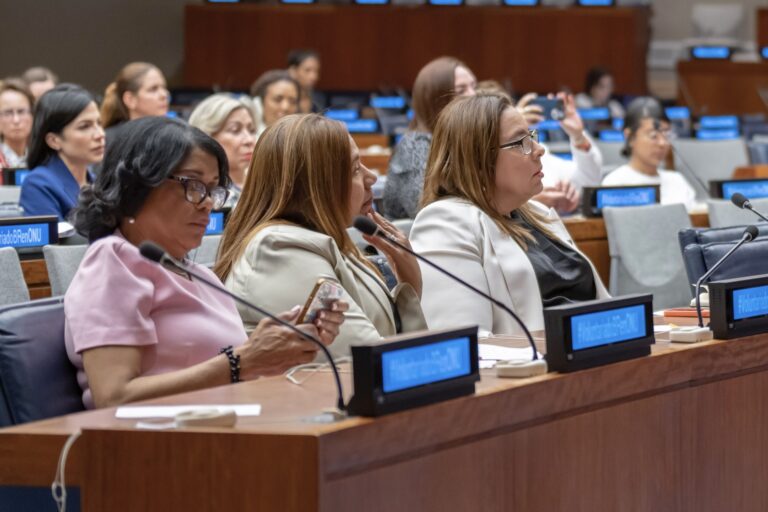 At the 16th Conference of States Parties to the Convention on the Rights of Persons with Disabilities, the Banreservas Volunteers highlighted the urgent need to strengthen policies that protect the social and economic rights of people with disabilities. Noelia García de Pereyra, the president of the Volunteer Service, emphasized that globally, 8 out of 10 people with disabilities live in poverty and often face discrimination when dealing with financial institutions.
García de Pereyra stated that in this context, social responsibility policies, including corporate volunteering, play a crucial role in bridging the gap between the demand for accessible services and the performance objectives of financial institutions. Banreservas and its affiliated companies have established cooperative relationships with organizations across the country dedicated to the development of people with disabilities through volunteering initiatives.
She stressed that corporate volunteering has the potential to mobilize company resources towards initiatives that extend beyond mere inclusion activities or advertising campaigns. García de Pereyra urged the international community to allocate more bilateral and multilateral financing for research, pilot projects, and accelerator programs focused on financial inclusion initiatives. By overcoming technological barriers and promoting corporate social responsibility programs, states can contribute to generating new knowledge and increasing the application of accessible technologies in the provision of financial services.
The president of Banreservas Volunteers highlighted that these initiatives contribute to reducing the costs of technology access for people with disabilities and help establish global standards for financial and social inclusion policies through frameworks and protocols.