French Ambassador to the Dominican Republic assures that collaborating on metro line III is a government priority of his country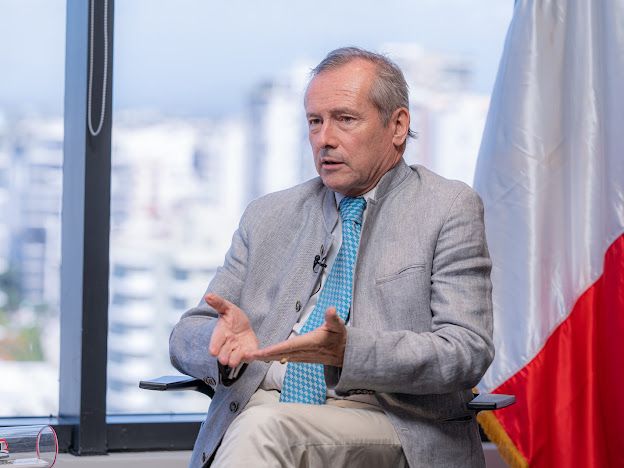 Santo Domingo,- During an exclusive interview on the program "Dominicana Buenas Noches," French ambassador to the Dominican Republic, Eric Fournier, announced that construction work on Line III of the Santo Domingo Metro, which will connect to the José Francisco Peña Gómez International Airport of Las Américas, will begin next year. Fournier emphasized that supporting the financing of this railway project is a priority for the French State in 2024.
Fournier also praised the successful operation of Lines I and II of the Santo Domingo Metro. He mentioned that in July of this year, the Dominican Republic will receive additional train carriages that will double the passenger capacity of each train.
Regarding bilateral relations between France and the Dominican Republic, Fournier expressed satisfaction with the progress made, considering the Dominican Republic a valuable partner. He highlighted France's role as the main bilateral lender to the country and expressed a continued interest in investing in the country's development, particularly in collective transport projects.
Addressing the alleged manipulation in the bidding process for passport books in the General Directorate of Passports (DGP), Fournier acknowledged that two out of the eleven companies that participated in the contest raised concerns about the lack of transparency in the process. He stated that the disqualification of Imprenta Nacional de France and Nara, S.R.L. (representing HID Global from the United States) is unclear, as both companies are renowned globally for their passport production capabilities. Fournier emphasized the French National Printing House's excellent reputation for producing passports for numerous countries worldwide, including its high-quality paper, photography, sophisticated technology, and competitive pricing. He deemed the disqualification of these companies unjustified.