Abinader highlights measures to reduce homicides in the Dominican Republic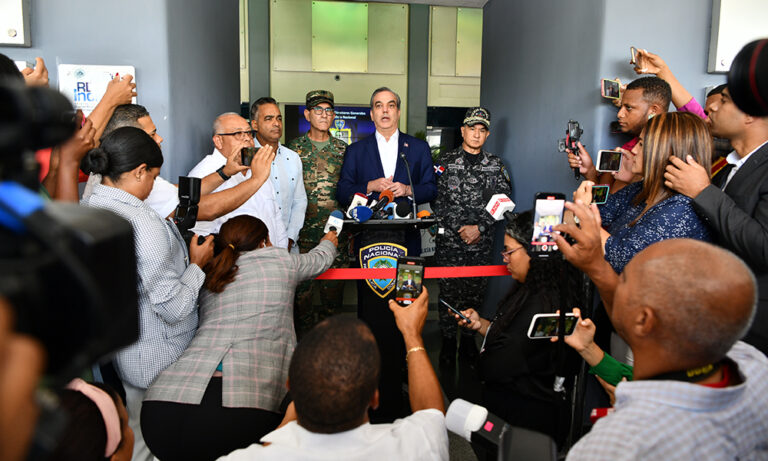 Santo Domingo.- President Luis Abinader, after leading the meetings to address citizen security for the second consecutive week, announced that homicides have decreased in the month of June following a peak in May.
Following a lengthy meeting with high-ranking police and military officials at the National Police headquarters, the President emphasized the significant role of technology, collaborative efforts among security agencies and the Public Ministry, as well as increased budget allocation. The law enforcement agency received an additional four billion pesos this year. President Abinader expressed that while even a single crime is unacceptable, they are closely monitoring the statistics to address them directly.
The President stated, "Next week, we will present a detailed report on these statistics. I want to assure you that progress is being made in the reform process. While results may not be immediate, collaboration is starting to yield positive outcomes."
Regarding the recent publication of an audit by the Comptroller General of the Republic, which highlighted deficiencies in the Presidential Security Corps (Cusep) and other institutions during the 2020-2021 period, President Luis Abinader acknowledged that this was the first time, in the 94-year history of the Comptroller's Office, that such audits were conducted and made available to the public.
"We, as the Presidency of the Republic, have authorized the publication of these audits to ensure that the people are aware of how their resources are being utilized," the President stated during a press conference at the National Police headquarters. He emphasized that this action aligns with a campaign promise and his personal commitment to inform the Dominican population about the allocation of their tax contributions.
President Abinader underscored the transparency of his government, stating that they openly acknowledge shortcomings and actively work with each institution to strengthen their internal controls, ensuring every penny is well invested.