The first job recruitment center for people with disabilities is created in the Dominican Republic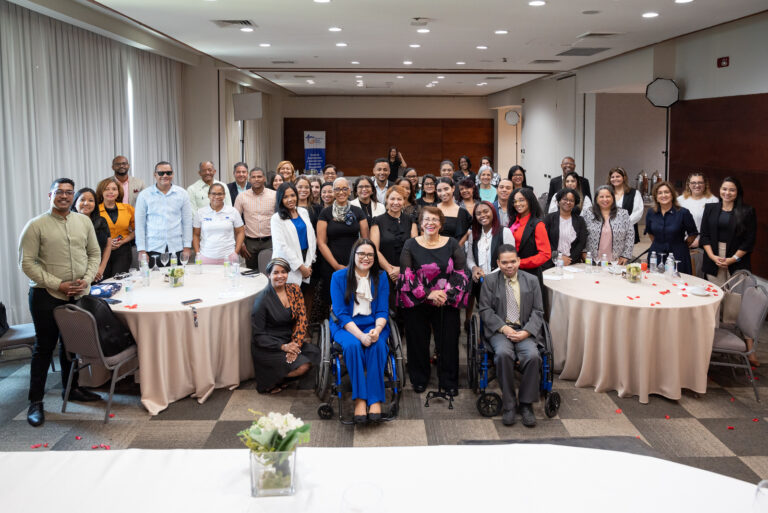 Santo Domingo.- The Gissell Eusebio Life Transformer Foundation has recently inaugurated the first and only Recruitment and Selection Center for People with Disabilities in the Dominican Republic. As a non-profit organization, its mission is to support individuals with visual, hearing, and physical-motor disabilities in their journey to secure meaningful employment by enhancing their skills and enabling them to compete in the labor market.
According to data from the Single System of Beneficiaries (SIUBEN), the inclusion of the disabled population faces significant barriers. More than 80% of identified individuals with disabilities aged 18 and above remain excluded from the labor market, in stark contrast to the general population, where this figure stands at only 30%.
In response to this reality, the center aims to equip job seekers with disabilities through a range of initiatives. These include in-person and virtual workshops, psychological assessments, image consultations, and skills evaluations. Additionally, applicants will have the opportunity to enhance their resumes.
For Gisela Eusebio Rodríguez, the foundation's president and an experienced headhunter with over 26 years of experience, this project carries significant social impact. It seeks to promote compliance with the 5-13 law, which mandates a specific quota of employees with disabilities in both the private sector (2%) and the government sector (5%).
"We recognize the need to highlight the soft skills possessed by individuals with disabilities. While companies often prioritize technical requirements, we are determined to showcase their abilities. The current rate of hiring individuals with disabilities falls short of the law's requirements or a system based on the fulfillment of human rights," Eusebio Rodríguez emphasizes.
The center's president further explains that its establishment follows the successful placement of approximately 3,000 individuals with disabilities in inclusive companies since 2016, with these individuals retaining their jobs thanks to their competent performance.
Among the challenges the center seeks to address are the rejection of candidates with disabilities due to unappealing resumes, the difficulties disabled individuals face during job interviews, and the proper presentation of candidates to ensure they align with the job requirements. These are just a few examples of the obstacles faced by individuals with disabilities during their job search.
The Recruitment and Selection Center for Persons with Disabilities will be staffed by a team of expert administrators and competent professionals. Their collective efforts will focus on eliminating barriers preventing the hiring of individuals with disabilities by companies lacking inclusivity, diversity, and inclusion policies.