Chinese man who killed two moneylenders in Santo Domingo is sentenced to 30 years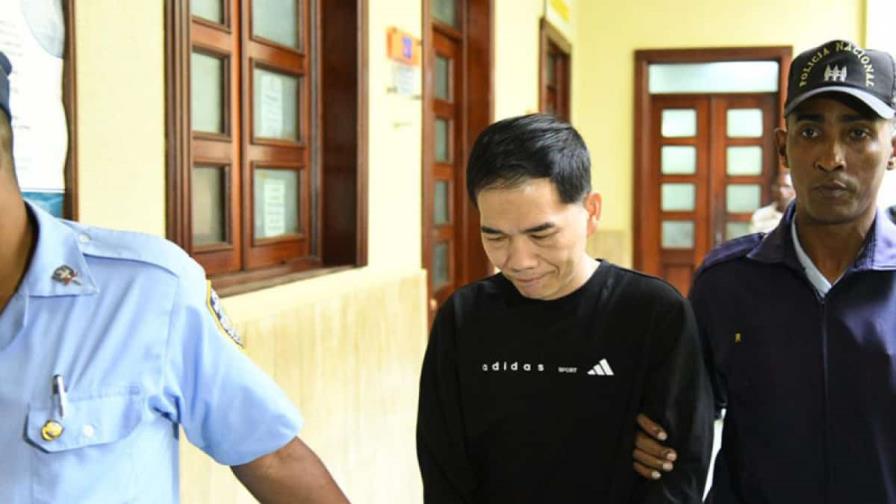 Santo Domingo.- The Fourth Collegiate Court of the National District has sentenced Guo Sen Liang Situ, a Chinese citizen also known as "Frank," to 30 years in prison and ordered him to pay compensation of RD$75,000. He was found guilty of killing and burying two lenders in the basement of a building he owned in March 2016.
According to the prosecution, "Frank" summoned lenders José Silva and Héctor Antonio Méndez to the building, located in the Gascue sector of the National District, under the pretext of repaying a debt of 13 million pesos. After committing the crime, Guo Sen Liang Situ fled the country and evaded Dominican authorities for three years. However, he was arrested in 2019 while attempting to enter the United States from Mexico using false documents, leading to the discovery of his true identity through Interpol.
Following extradition to the Dominican Republic in October 2019, the judicial process began. Liang Situ's defense argued that he fled out of fear. The bodies of the two victims were discovered buried in the underground parking lot of the building that was under construction more than a week after their disappearance on March 14, 2016.
During the investigation, the relatives of the victims informed the National Police that their father and cousin had gone to collect the debt from Guo Sen (13 million pesos) but never returned.
Out of the five individuals detained for questioning, only one, Luis Paredes Ortiz, was subjected to coercive measures by Judge Alejandro Vargas. It was alleged that the Chinese offered Paredes Ortiz RD$100,000 to dispose of the bodies of the lenders. Paredes Ortiz admitted his involvement and attributed the execution of the double crime to Guo Sen. He claimed that two unidentified Haitian citizens participated in the burial. Meanwhile, the Chinese suspect remained at large, despite the Dominican authorities' unsuccessful attempts to prevent his escape from the country.