SeNaSa presents its benefits club for its affiliates in the Contributive Regime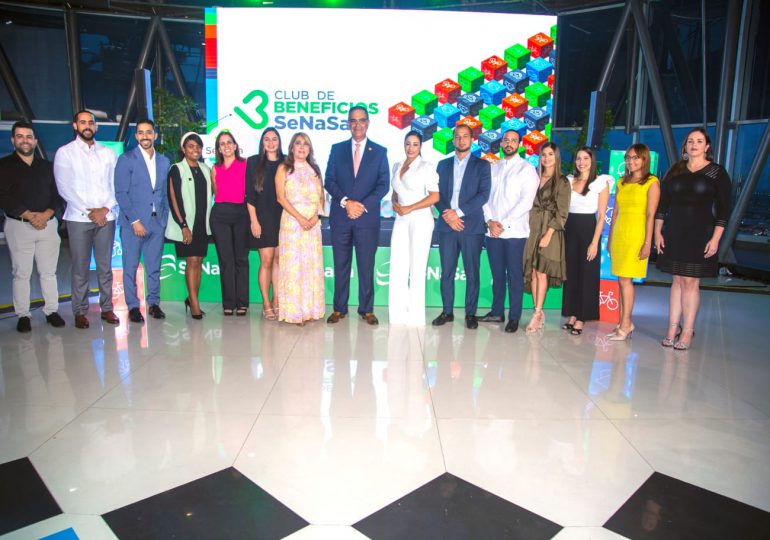 Santo Domingo.- In a friendly atmosphere, the Executive Director of the National Health Insurance (SeNaSa) unveiled a new initiative called the "SeNaSa Benefits Club." The aim of this proposal is to further enhance the physical, mental, and social health of SeNaSa members.
Dr. Santiago Hazim announced that this strategic alliance, involving 32 private entities in its initial stage, will offer over 1.5 million contributors in the Contributive Regime various discounts in the fields of education, healthy living, services, and recreation. Members simply need to present their health card at participating establishments to avail of these benefits.
Dr. Hazim emphasized that staying healthy is a challenge, encompassing various areas that are categorized as education, healthy living, services, and recreation. The aim is to encourage members to adopt a healthy lifestyle, engage in exercise, and access services that indirectly contribute to their overall quality of life. The SeNaSa Benefits Club will continuously expand, incorporating new partners dedicated to the well-being of SeNaSa members.
During his speech, Dr. Hazim expressed his gratitude to the representatives of the participating brands for their support in providing their products to the initiative of the Dominican Republic's National Health Insurance, thereby benefiting all Dominicans.
Loraine Amell Bogaert, Vice-Rector for Liaison and Internationalization at UNIBE (Iberoamerican University), spoke on behalf of the academic institution. She stated that UNIBE joined the initiative because it aligns with its institutional objectives of providing talented young individuals in the country with access to quality academic programs. Additionally, UNIBE believes in a quadruple helix model, where academia collaborates closely with businesses, society, and the government to promote national development.