Cardiology Institute provides new cardiologists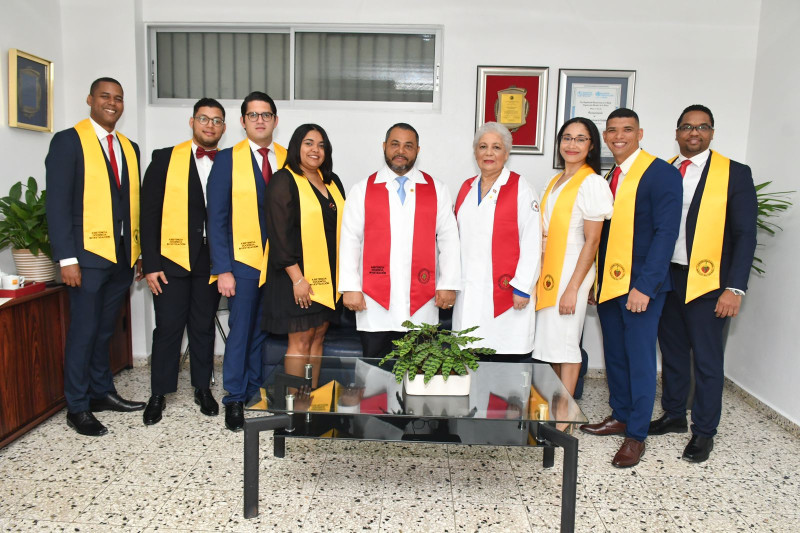 New cardiology specialists received accreditation certificate.EXTERNAL SOURCE
Ten new specialists in cardiology, two in echocardiography, and an intensivist were presented to the country yesterday by the Dominican Institute of Cardiology Association (AIDC) to increase the health system's response to the increase in cardiovascular diseases.
The new specialists were presented during yesterday's celebration of the forty-eighth promotion of Cardiologists, the twenty-sixth graduation of Cardiologists-Ecocardiographers, and the second promotion of Intensivist Cardiologists.
With this promotion, the Institute of Cardiology joins the delivery of new specialists in the different medical branches that have made this week other teaching hospitals in the country, among them the Salvador B. Gautier and José María Cabral y Báez, which are developing various training programs. The event was headed by the medical director of the Institute of Cardiology, Dr. Mayra Melo, and the deputy director, Dr. Josué Pichardo, among other authorities.
When delivering the central words, Melo exhorted the new cardiologists to practice medicine with the human quality that the health center preaches and that is always focused on the benefit of the patients, "especially at this time when the aftermath of the health crisis that we recently experienced with Covid-19 is severely affecting them".
"Today we have the satisfaction of duty fulfilled, as we are adding to the Dominican health system, ten specialists in the field of cardiology, two in echocardiography and an intensivist, who have successfully completed the program established by the direction of medical residencies of the Ministry of Public Health, the Ministry of Higher Education, Science and Technology, endorsed by the Autonomous University of Santo Domingo," he said. They were sworn in by Dr. Aimée Flores, Teaching Coordinator of the AIDC, and Dr. Natividad Díaz, head of the Teaching Department of the AIDC, presented them with the certification.