Dominican Republic signs agreement to access telecommunications network services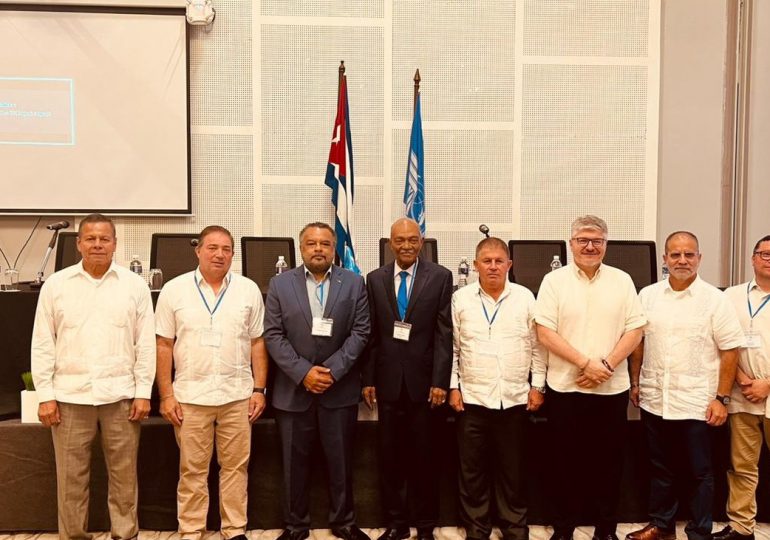 Santo Domingo.- Héctor Porcella, the General Director of the Dominican Institute of Civil Aviation (IDAC), represented the Dominican Republic at the signing of an agreement sponsored by the International Civil Aviation Organization (ICAO). The agreement grants access to terrestrial voice and data telecommunications network services, as well as satellites, through the CANSNET platform in the Caribbean region.
Porcella expressed that the new protocol will support the expansion of networks that facilitate air navigation services. The enhanced capabilities provided by the agreement will offer greater telecommunication interface and protocol flexibility, strengthening operational safety in the Dominican Republic. Porcella also emphasized the importance of the country's participation in the agreement as a significant achievement.
The agreement, signed by the participating countries' Civil Aviation Directors and the future network services provider selected through ICAO's tender process, establishes that the provider will offer terrestrial and satellite telecommunication services, including operational support, maintenance, and administrative management as stipulated in the Service Level Agreement (SLA) for each participating State.
Porcella highlighted that this agreement serves as a valuable tool to complement the Dominican State's efforts in developing civil and commercial aviation with the highest safety standards. The commitment of each State in the region to support the execution of the new CANSNET network project was affirmed through the signing. Porcella expressed gratitude for the efforts and technical support provided by the IDAC Air Navigation Directorate in achieving this important milestone.
As the head of the Dominican delegation, Porcella, accompanied by representatives from various national aeronautical institutions, also delivered a presentation at a workshop organized by ICAO. The presentation focused on operational safety and addressed relevant topics in civil aviation.