Chargé d'Affaires US Embassy visits CAEI communities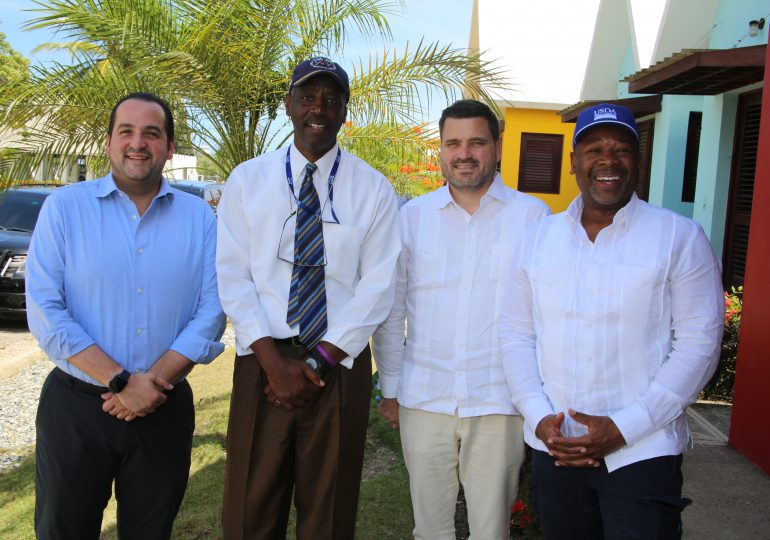 Santo Domingo.- Isiah Parnell, the charge d'affaires of the United States Embassy in the Dominican Republic, expressed his gratitude for the invitation to visit the Consorcio Azucarero de Empresas Industriales (CAEI) and learn more about the sugar sector in the country and its economic contribution. He also appreciated the opportunity to understand CAEI's collaboration with civil society organizations such as MOSCTHA, Save the Children, and ANSPAC, as well as their commitment to sustainability and efforts to enhance the working and living conditions of their employees.
During the visit, Parnell met with Benigno Trueba, the Executive Vice President of CAEI, and other members of the company's management team to gain firsthand knowledge about their social sustainability initiatives in sugarcane communities.
Accompanied by Alexander Ted Bryan, the Political and Economic Advisor, and Frederick Giles, the Regional Agricultural Attaché, Parnell visited the community of Nuevo Cayacoa in San Pedro de Macorís. They were received by Trueba, Héctor León (Director of Human Resources), Josefina Dieguez (Director of Sustainability), Hernando Cardona Aguilera (Director of Harvest and Workshops), and other members of CAEI's management team.
Trueba explained that the purpose of the meeting was to showcase the company's longstanding efforts to improve the quality of life for all its employees. He emphasized their commitment to continuous improvement.
During the meeting, the Director of Human Resources highlighted the company's zero-tolerance policy against child labor, discussed the enrollment process, salary rates for sugarcane cutters, and the benefits that exceed the minimum wage in the country.
Additionally, CAEI's managers responsible for social and health programs, as well as the community relations coordinator, presented the company's initiatives for physical improvements in sugarcane communities, support for agricultural requests, investments in healthcare, education, sports, and cultural activities.
After the presentations, Parnell and his team visited the community payment point where they learned about the work assignment process, attendance registration, and biometric payment mechanisms. They also observed the weighing process of the sugarcane in the field and were briefed on the healthcare services provided.
CAEI is a company managed by Putney Capital Management, an affiliate of INICIA, and it holds a significant position within its asset portfolio.