Dominican government receives donation from China to strengthen the 9-1-1 System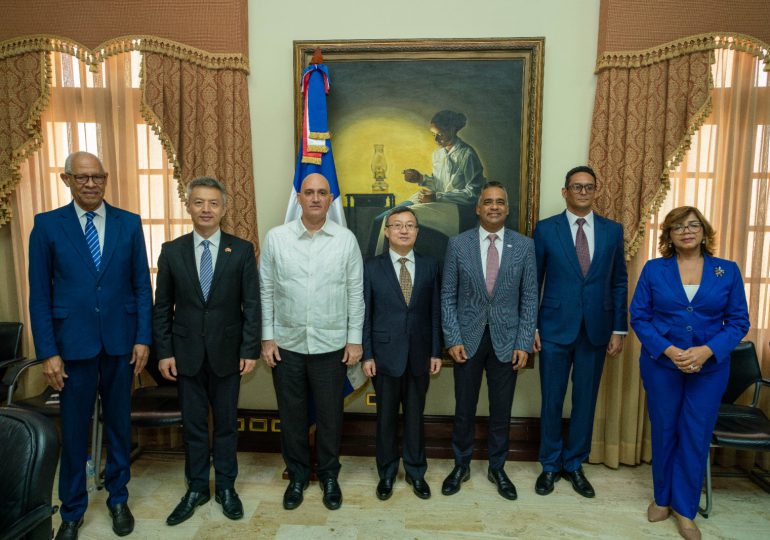 Santo Domingo.- The Dominican Government has officially received a technological platform donated by the People's Republic of China, which will enhance the response capabilities of the National Emergency and Security System (9-1-1).
The donation was handed over to Minister of the Presidency, Joel Santos Echavarría, by Wang Shouwen, the representative of International Trade Negotiations and Vice Minister of the Ministry of Commerce of China.
Minister Santos Echavarría expressed the significance of the project for the country, highlighting the collaboration between the Dominican Republic and China. He emphasized the importance of the 9-1-1 System as one of the most crucial services for the nation and stressed the commitment to prioritize its development.
The minister noted that advancements in technology over the past 12 months have enabled the government to reduce response times by more than three minutes, particularly in the healthcare sector. He expressed readiness to continue strengthening cooperation, including discussions on acquiring ambulances and fire trucks, which would further enhance emergency response efforts, especially in healthcare and firefighting.
Minister Santos Echavarría also highlighted the potential for strengthening ties in tourism, aiming to attract an increasing number of Chinese tourists to the country.
The meeting took place at the National Palace and was attended by Minister of Economy, Planning and Development, Pável Isa Contreras; executive director of the 9-1-1 System, Randolfo Rijo Gómez; Vice Minister of Monitoring and Government Coordination, José Ramón Holguín; Vice Minister of International Cooperation, Olaya Dotel, as well as representatives from the People's Republic of China.