Entities will promote Dominican culture abroad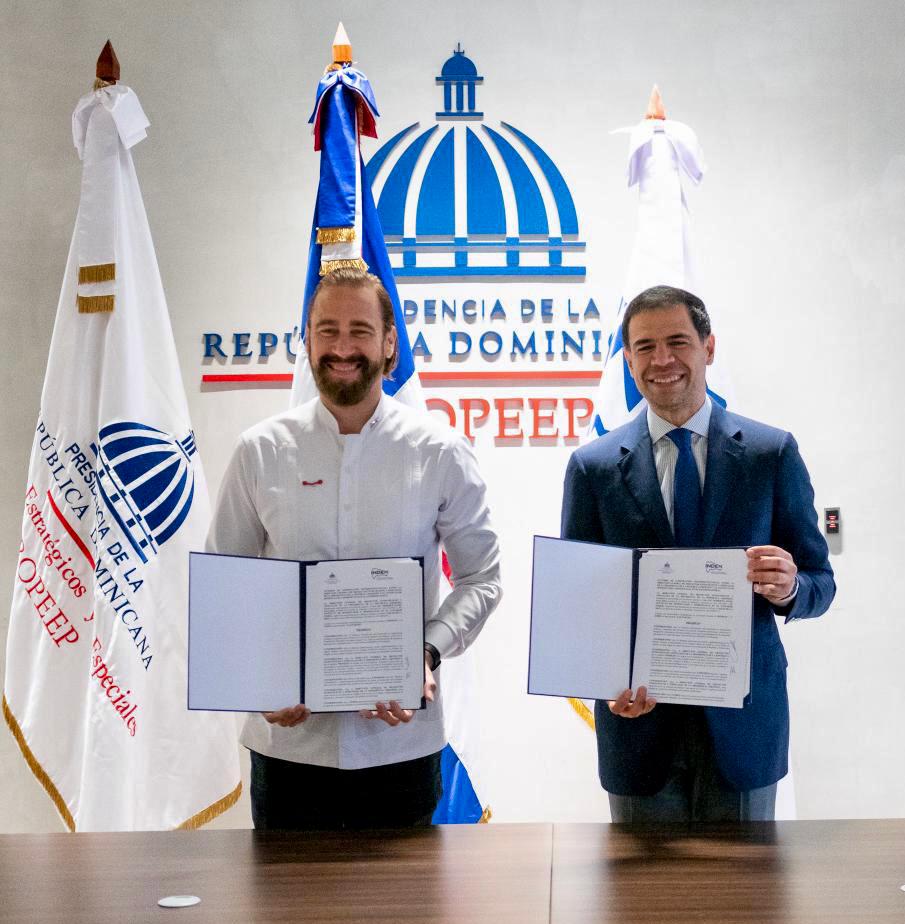 The Directorate of Strategic Projects and Special Programs of the Presidency (Propeep) and the Institute of Dominicans Abroad (INDEX) have signed a collaborative agreement to establish a Network of Cultural Centers Abroad. The primary objective of this initiative is to promote Dominican culture and enhance the integration of the Dominican diaspora.
The agreement was signed by Roberto Salcedo, the director of Propeep, and Carlos de la Mota, the vice minister for Dominican Communities Abroad and executive director of INDEX. They emphasized the Dominican government's commitment to implementing policies and programs that strengthen the bonds with the Dominican diaspora, promote their integration and well-being in their host countries, and support entrepreneurship and investment in the Dominican Republic.
Roberto Ángel Salcedo, addressing the attendees, stated that this initiative aims to keep the Dominican diaspora connected to their cultural roots and establish a direct link to Dominican gastronomy, beliefs, and other aspects of life in the Dominican Republic. He emphasized that this initiative reflects the government's intention to fulfill its promises and establish a concrete relationship with the Dominican diaspora, which was initially proposed during the electoral campaign but had not been fully realized until now under President Luis Abinader's administration.
Salcedo further highlighted that this initiative can serve as an incentive not only for Dominicans residing abroad but also for tourists who are interested in visiting the Dominican Republic.
Carlos de la Mota expressed that this agreement signifies the commitment of two institutions dedicated to promoting the development, well-being, and growth of the Dominican community abroad. He acknowledged that Dominicans living abroad are an invaluable source of talent, knowledge, and entrepreneurship. De la Mota emphasized that the current government, led by President Luis Abinader, values and recognizes the contributions made by Dominicans abroad.