Going to the electronic passport would open borders to the Dominican Republic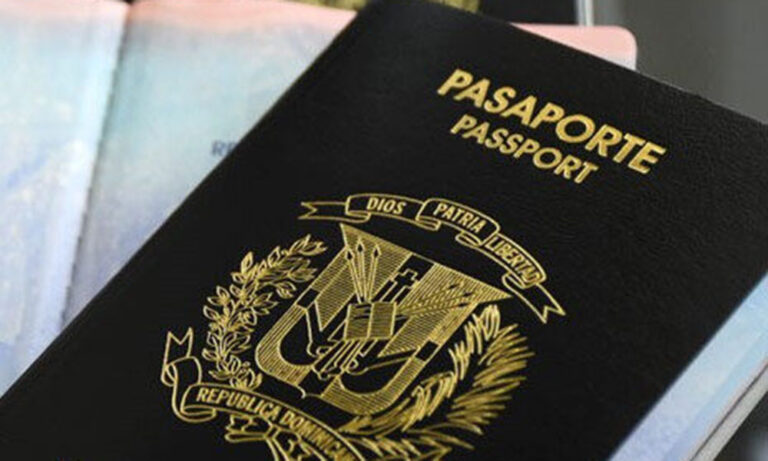 Santo Domingo.- President Luis Abinader has authorized the General Directorate of Passports to proceed with the contracting process for the design, supply of notebooks, equipment, and maintenance of the technological systems for the issuance of the electronic reading passport in the Dominican Republic. This decision has been made as an exceptional case and is declared of national security importance.
The government had previously expressed its intention to transition from the current mechanical passport to an electronic one due to its high national interest. The General Directorate of Public-Private Alliances had prepared a project for this initiative, aiming for a public-private partnership to commence by early 2024, as stated on the institution's website.
With Decree 282-23, the president has granted approval for the contracting process to begin, with the information classified as "reserved" due to national security concerns. The General Directorate of Passports will directly oversee the process, which is expected to be completed within a year, facilitating a permanent change to the electronic passport.
An electronic passport is an official identification document issued by a government that contains an embedded electronic chip. This chip stores personal and biometric information of the passport holder, such as their photograph, personal data, travel information, and fingerprints. The introduction of electronic passports will enhance border security and facilitate international travel for Dominican Republic citizens.
The current mechanical passport, which features a magnetic stripe to store personal information, is gradually being phased out worldwide due to identified deficiencies and inefficiencies in the enrollment, printing, and delivery processes. The transition to electronic passports promises improved services to citizens by reducing wait times and enhancing document security. The new passport will feature a special chip-protecting cover and a visible watermark under ultraviolet light to further enhance its security features.
Decree 282-23 highlights that the International Civil Aviation Organization (ICAO) has recommended countries replace traditional travel documents with electronic passports to facilitate smoother airport entry and exit procedures. The ICAO has specifically recommended the issuance of electronic reading passports by the Dominican Republic to enhance the security of travel documents.
Implementing electronic passports would benefit travelers by expediting border crossings. Presently, over 135 countries already utilize electronic passports.