Tinkko inaugurates its first coworking in Santo Domingo at Acropolis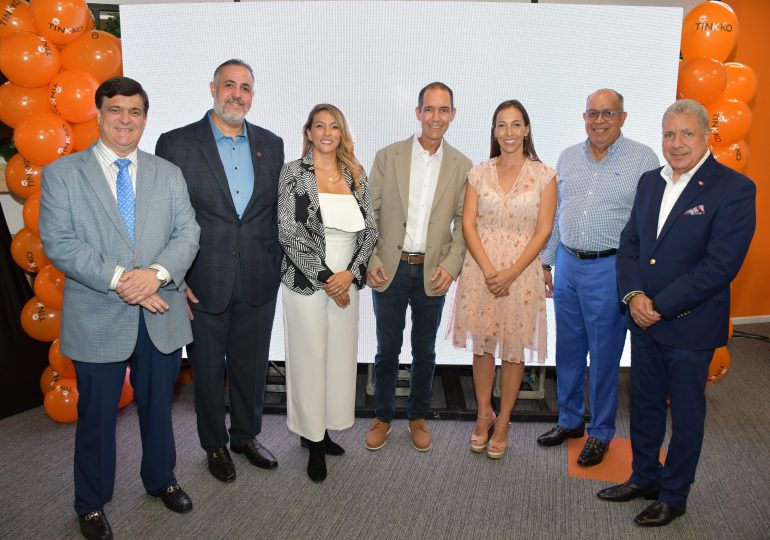 Santo Domingo.- Tinkko, a leading Colombian coworking and flex office company, positions itself as the most flexible provider in the industry. Since its establishment in Medellín, Colombia in 2016, Tinkko has expanded its presence to five cities with 10 offices, covering more than 20,000 square meters and accommodating over 5,000 professionals.
Recognizing the potential in the Dominican Republic, Tinkko has chosen Santo Domingo as its first international location. The company recently opened its doors on the 17th floor of the Citi Tower, located in Acropolis Business Mall, a highly strategic area.
During the opening ceremony, co-founder and CEO Juan Esteban Vásquez emphasized Tinkko's commitment to offering the most flexible coworking and flex office solutions globally. He explained that Tinkko aims to facilitate business development by providing flexible office solutions, eliminating the concerns of office space requirements. Tinkko takes care of all operational aspects, consolidating them into a single invoice, and ensuring that employees are satisfied and proud of their workplace.
Vásquez emphasized Tinkko's focus on fostering networking opportunities, professional collaborations, and business synergies. The company strives to adapt to the specific needs of its clients, offering top-notch tools, services, and technology to enhance competitiveness among companies and entrepreneurs. Tinkko's goal is to facilitate and support business growth in the Dominican Republic.
Vásquez highlighted that Tinkko caters to companies of all sizes, ranging from small to large enterprises, just as they do in Colombia. Their workspaces provide an incredible environment with ample space, flexibility, sophistication, and prime locations. Tinkko boasts a community that includes renowned companies such as Sony Electronics, Ikea, Mars, Latam Airlines, MetLife, Michael Page, and many others. These companies have chosen Tinkko due to its flexible services, exceptional support, and high-quality offerings.
Vásquez extended an invitation to entrepreneurs and business leaders in the Dominican Republic, encouraging them to explore Tinkko's innovative alternative. By leveraging Tinkko's services, businesses can reduce the risks and investments associated with traditional office rental, customization, and operations. Tinkko's service proposal emphasizes flexibility and efficiency.
Following the CEO's remarks, attendees had the opportunity to tour the available Tinkko spaces, designed to provide an ideal environment for their professional activities.