Alleged negligence in veterinary clinic for the death of a puppy reported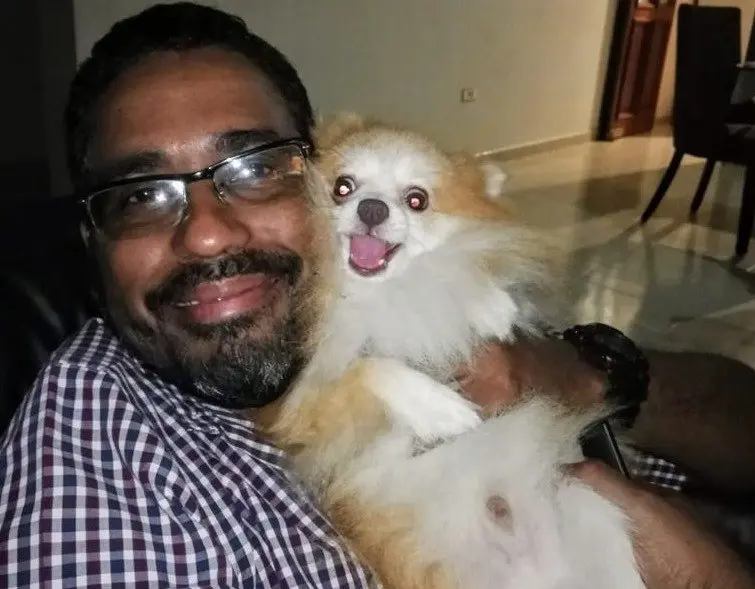 "Due to malpractice, Puki is not with his family today, and I was never informed that he had renal problems."
Santo Domingo. -The businessman Wílfredo Polanco, denounced that his pet named Puki, who had been with his family for six years, was the victim of medical malpractice at the veterinary clinic "Pet Care" located on Gustavo Mejía Ricart Avenue no.83 in Piantíni.
Wílfredo says that everything started when he took the little Puki to the veterinary clinic for prevention, there with a cordial treatment, they received the animal where the doctors: Dink Alexander Comarazamy and Caroline Castro, proceeded after carrying out the studies corresponding to the dental process. At the end of the treatment, the doctors gave the pet (Puki) to his family with the medical examinations without any observation, say comments regarding the renal failure or anemia that Puki presented.
Also, the businessman indicated that after some time, the dog collapsed, presenting vomiting, diarrhea, and extreme dehydration, which led to his emergency hospitalization, where he later died.
Several veterinarians agree that "prophylaxis should not have been performed on a dog with renal failure and with such high creatinine and BUN values; he should have been hospitalized on an emergency basis by the doctors who made the diagnosis at PetCare."
Similarly, the specialists stated that "in order to perform this cleaning procedure, it is necessary for the dog to undergo general anesthesia to immobilize the dog, given that canine prophylaxis implies an exhaustive examination, including blood hemogram and chemistry to identify signs of medical problems such as cardiac or renal problems before performing this procedure, since anesthesia represents an extreme risk with these conditions."
"Anesthesia decreases renal function, causing a decrease in the glomerular filtration rate and renal blood flow, which in a patient with this failure exposes him to greater damage to his kidneys and the danger of death."
Mr. Wilfredo Polanco and his family hold the Veterinary Clinic "Pet Care" headed by Claudia Elizabeth Musa Fiallo, responsible for the death of his third and smallest Pomeranian.