Power outages unleash a torrent of complaints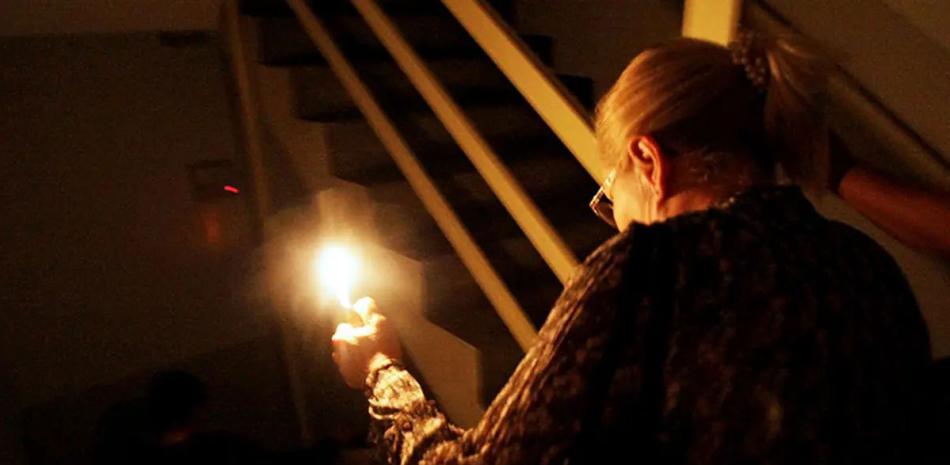 Edes publish programming and work schedules, but people are irritated by heat and high billing.
The National Interconnected Electric System (SENI) maintains a good energy supply. The problem is that the energy supplied by the generators to the distributors is lost in the networks, and there have been complaints of lack of supply in some sectors of the Capital and the eastern part of the country.
In Santo Domingo North, users complain about blackouts; in Santo Domingo East, there are reports that in Higüey, "there is a mess."
While the energy served does not reach the final destination of users who pay for the service, there are also complaints about high bills despite the blackouts and laments about having to resort again to purchasing batteries and inverters. This happens when the temperature exceeds 30 degrees Celsius, and the wind chill continues to rise due to the effect of the natural phenomenon of El Niño. Yesterday the wind chill in Santo Domingo was 40 degrees.
Margarita, a resident of Santo Domingo East, has returned to paying high bills, along with the blackouts, and to investing in gasoline between RD$1,000 and RD$1,500 for a small generator plant. Still, she has also returned to using the inverter for which she has purchased four batteries and says that each cost between RD$7,000 and RD$9,000.
These expenses, together with the blackouts, are the ones that irritate, he told this newspaper, even though several circuits have been out of service due to breakdowns or maintenance of the networks and changes of transformers. Edeeste, for example, which receives the most complaints, has on its agenda to carry out new maintenance work with established schedules from Monday 10 to Sunday 16 of this month.
Edeeste Maintenance
On Monday 10, service will be interrupted from 9:00 am to 1:20 pm in about 40 residential areas, including Autopista de San Isidro, Charles de Gaulle, Las Cabañas, La Esperanza, Vecinos Unidos, Amalia, Residencial Amarilis, María Mercedes and Los Alpes.
Another group of sectors, including Los Tres Brazos, Las Enfermeras, Mirador del Ozama, and others, will have their service interrupted on Monday from 9:20 am to 5:20 pm.
Guachupita and Los Guandules will have their service interrupted from 9:20 am to 5:20 pm.
Another large group of residential areas in Santo Domingo Norte will also have service interruptions due to work by Edeeste from 9:20 am to 5:20 pm. Towns such as Yamasá, Hato Mayor, and San Pedro de Macorís will also be affected.
The following day, Tuesday 11, there will also be interruptions in Santo Domingo Este, with different schedules from 9:20 am to 1:20 pm and from 1:20 pm to 4:20 pm.
Other works will continue in the National District, Higüey, Hato Mayor, Miches, Boca Chica, Yamasá, San Pedro de Macorís, and La Romana. In Higüey, work will be carried out on the 13th from 9:20 am to 1:20 pm and will affect the towns of Batey Benedicto, Gato, and José Francisco Peña Gómez.
La Romana will be affected from 9:20 am to 1:20 pm in Brisas del Mar, Carretera Romana- San Pedro de Macorís, Don Juan, Los Pica Piedras, San Carlos, and Cumayasa, among other neighborhoods.
Generation
The OC/SENI system maintained an online generation of 2,997 megawatts shortly before 3:00 pm. In addition, the system registered an age of 3,064 megawatts and an actual synchronized availability of 3,913.16 megawatts around four o'clock. Yesterday's schedule ranged from 3,256 megawatts to 3,196 megawatts, indicating that the unavailability of some plants did not affect the supply of generation, which is generally compensated with others even at a higher cost to maintain supply.
On the 6th, six plants were unavailable, including Punta Catalina unit 2, due to significant maintenance; CESPM 2, Haina TG, San Felipe, San Lorenzo 1, and San Pedro Vapor.