Armed Forces joins the great "Reforestation Day 2023" and plant 5 thousand trees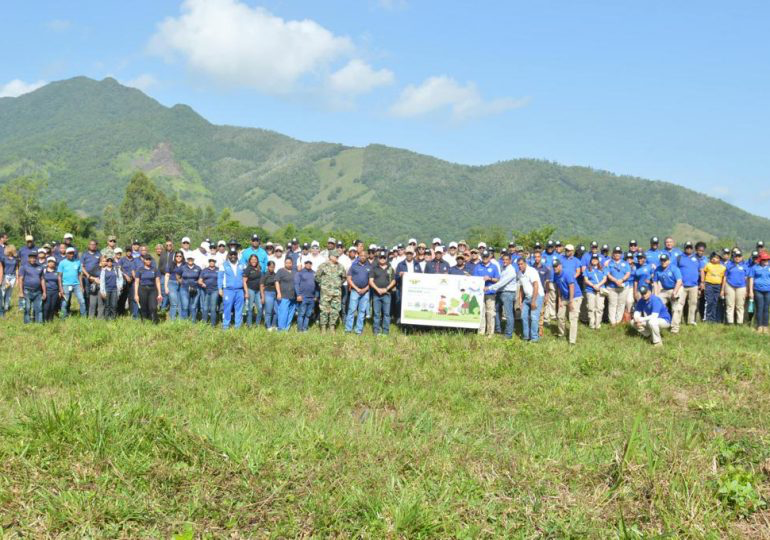 Santo Domingo.- The Ministries of Defense and Environment and Natural Resources, in collaboration with the Graduate Schools of the Higher Institute for Defense (INSUDE), organized a reforestation event on Saturday, 2023. The initiative aimed to address the contamination of ecosystems and preserve biodiversity in the Dominican Republic.
More than 5,000 Creole, Honduran cedar, and mahogany trees were planted simultaneously in Monte Plata, Villa Altagracia, Baní, and the Santo Domingo Este Ecological Highway.
The event saw participation from INSUDE's authorities, military and administrative personnel, as well as students from various academic programs within the Faculty of Security, Defense, and National Development. The programs included the Schools of Human Rights and International Humanitarian Law (EGDDHHYDIH), Joint Doctrine "Division General Gregorio Luperón" (EGDC), and Higher Strategic Studies (EGAEE). Members of the National Environmental Protection Service (SENPA) and the KM 39 brigade also joined in.
Prominent figures present at the event included Brigadier Generals Vicente Mota Medina and Ambiórix de Jesús Cepeda Hernández from the National Army, Vice Minister of the Environment and Forest Resources José Elías González, Director of Industrial Development Máximo Aquino, and Director of Reforestation Elías Figuereo.