Government of the United States praises efforts of the Interior and Police in police reform in the Dominican Republic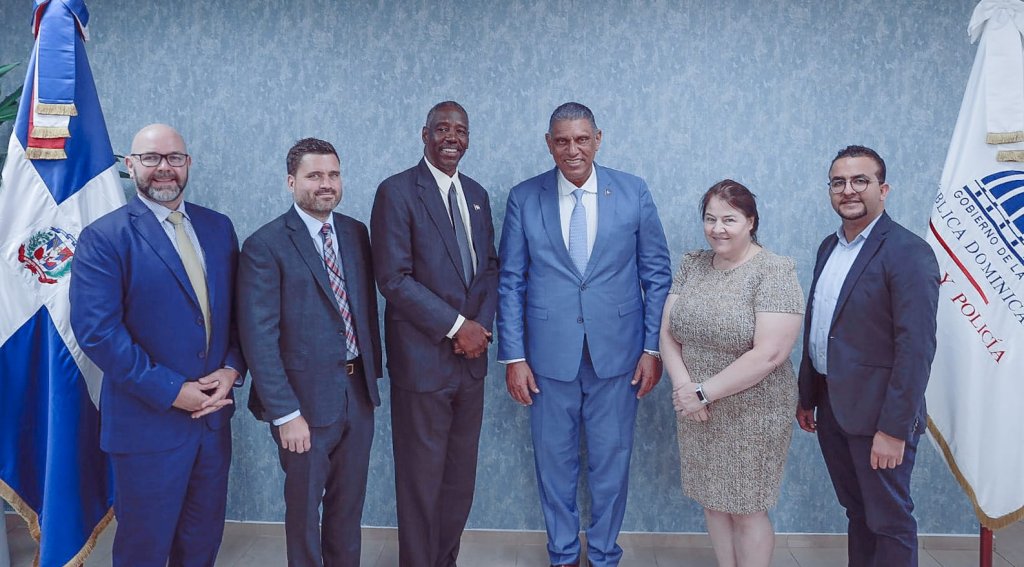 Santo Domingo.- The Government of the United States has commended the Dominican authorities, specifically the Ministry of Interior and Police, for their significant efforts in implementing important and necessary police reforms. The U.S. Embassy in the Dominican Republic expressed its support and highlighted a meeting between its Business Manager, Isiah Parnell, and the Minister of Interior and Police, Jesús Vásquez Martínez.
In a series of tweets, the U.S. government expressed pride in its role of providing training, technological support, collaboration for supervision and accountability, and assistance to the polygraph unit as part of its support for police reform in the Dominican Republic. They used the hashtag #SeguridadparaTodos (Security for All) to emphasize their commitment to enhancing citizen safety.
During the private meeting between Parnell and Minister Vásquez Martínez, the latter provided detailed information about the progress of police reform. The minister explained initiatives such as the "Back to the Neighborhood" program and the training for a "Network of Community Leaders Mediating Conflicts for Peaceful Coexistence." These programs aim to prevent and reduce crime, improve citizen security, and combat community violence.
The U.S. delegation accompanying Parnell included the deputy chief of narcotics, Paul Butki; the head of the political section, Tea Bryan; and Rebeca Latorraca, the country director of the United States Agency for International Development (USAID). Minister Vásquez Martínez was accompanied by Víctor Benavides, the director of the ministerial Cabinet. The positive evaluations from the U.S. diplomatic mission reflect their recognition of the Dominican government's efforts in police reform.