Leonel Fernández: "The change has become a setback"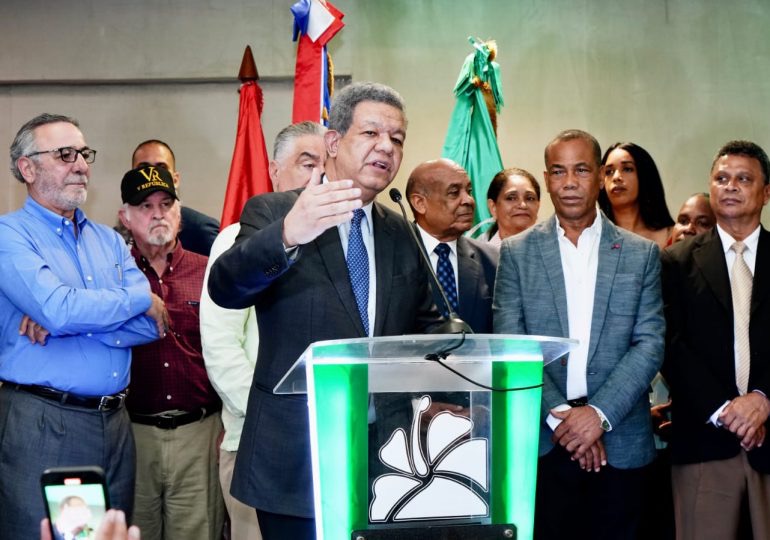 Santo Domingo.- Leonel Fernández, the leader of the Dominican political opposition and president of the People's Force, expressed strong criticism of the current government's management. He condemned their alleged attempts to conceal the consumption of the powerful drug fentanyl instead of educating young people about its deadly effects.
Fernández also criticized the government's lack of planning, stating that a government led by a single person without proper planning cannot succeed, and that the Dominican people are the ones who suffer the consequences.
He recalled his repeated demands for the repair of the Crab Bridge in Puerto Plata, accusing the government of neglecting the issue. Fernández emphasized that the recent death of a young man and injuries to others due to the bridge's condition are the government's responsibility.
During the signing of an electoral alliance with the Rebel Movement, chaired by transport businessman Juan Hubieres, Fernández stated that "the change has turned into a step backward." He pointed out the return of blackouts, the increase in electricity rates, and the government's attempt to eliminate the high-cost drug program for cancer patients as signs of regression.
Fernández criticized the president's role as the head of the Police, noting that visiting the National Police Palace and blowing trumpets every Monday does not solve issues of citizen insecurity. He called on the president to take concrete actions to address the robbery of the governor of San Francisco de Macorís, who was a victim of a crime.
Describing the agreement signed with the Rebel Movement as a step forward in forming a strong opposition bloc, Fernández expressed his intention to sign more agreements to create the most powerful coalition of parties, aiming to win the 2024 elections.