Sahara dust limits rainfall; swell to be experienced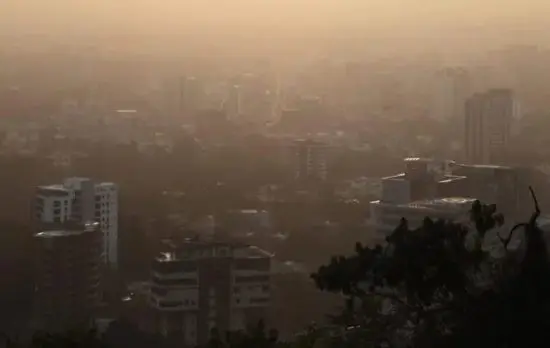 Santo Domingo.- A high-pressure system will continue, and moderate Saharan dust particles will maintain an environment with little rainfall over the country, and only isolated showers will occur over the provinces: San Juan, Elías Piña, Dajabón, Santiago Rodríguez and Santiago and others, in the afternoon hours.
There will be large waves and gusty winds on the Caribbean coast, so the National Meteorological Office (Onamet) recommends fragile and small boats from Cabo Falso to Cabo Beata, Pedernales, to navigate with caution near the coastal perimeter and to avoid venturing out to sea.
Onamet is monitoring an area of downpours and thunderstorms over the eastern tropical Atlantic associated with a tropical wave located hundreds of kilometers southwest of the Cape Verde Islands, with a 40% chance of becoming a tropical cyclone in the next two days.
Also note the trajectory of Tropical Storm Don, which last night was 1,215 kilometers south/southeast of Cape Race, Newfoundland, with winds of 85 km/h, moving west/northwest at 17 km/h. Due to its position, it poses no danger to the Dominican Republic.
Temperatures will remain warm.