Violence and criminality delay economic and social development in the Dominican Republic, say experts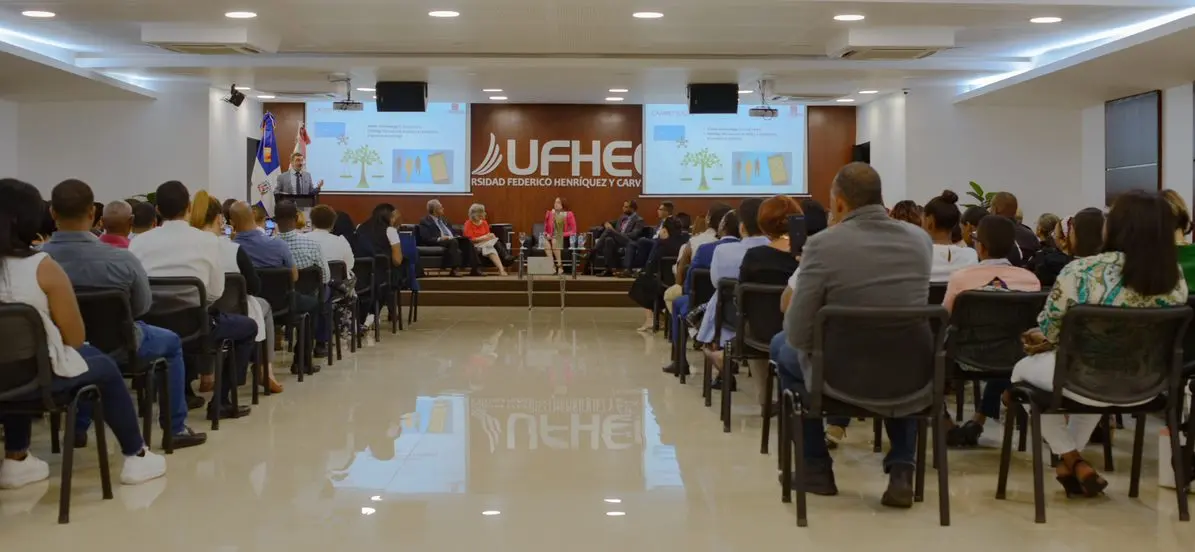 Santo Domingo.- The national rector of the Federico Henríquez y Carvajal University (UFHEC), Alberto Ramírez Cabral, proposed yesterday that the country should engage in a broad discussion on the causes and consequences of the high levels of violence and criminality that society is facing in order to seek the solutions that the problem deserves.
"As a country, it is not possible to advance towards the desired levels of progress if the population is living in fear, while the number of victims continues to increase," he said.
The academic executive gave a speech at the opening ceremony of the symposium "State of the Art of Global Research in Criminology in Times of Artificial Intelligence," sponsored by UFHEC, with the participation of national and foreign speakers.
The conclave is held with the collaboration of the Autonomous University of Santo Domingo (UASD), Miguel Hernandez (UMH) of Elche, Spain, and Ana G. Mendez (UAGM), Puerto Rico.
"We need to formulate and implement transformative policies for public security," said Ramirez Cabral, after noting that the situation keeps Dominican society "very concerned."
"What is happening is that criminality prevails, and society frequently judges the relevance of actions to reduce it, which gives sufficient reason to continue with research that leads to an understanding of the bases of the phenomenon, as well as its consequences, from the perspective of disciplines such as psychology, sociology, law, forensic sciences, and fields such as toxicology and physical-chemical sciences, among others," he continued.
Among the speakers were Fernando Miró Llinares, professor of Criminal Law and director of the Center for the Study and Prevention of Crime at the Miguel Hernández University of Elche, Spain; Esther E. Agelán Casasnovas, emeritus judge of the Supreme Court of Justice of the Dominican Republic; and Leopoldo Artiles Gil, director of the School of Sociology at the Autonomous University of Santo Domingo (UASD).
Dulvis Dariel Mejía García and Jhon J. Sanabria Rodríguez, Professor-Researcher and Executive Director of the Institute of Public Security (ISEP), Universidad AnaG. Méndez (UAGM), respectively.