Grupo Puntacana has acquired all the shares of Grupo Diario Libre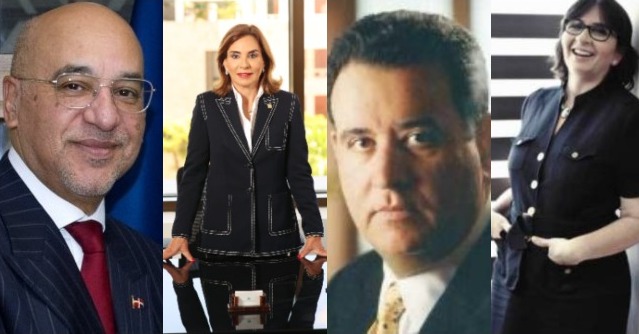 Santo Domingo.- In an official statement released today, Grupo Puntacana made a momentous announcement, revealing its successful acquisition of all the shares of Grupo Diario Libre.
Addressed to the esteemed readers and valued clients of the Diario Libre Group, the communication expressed the utmost pleasure in informing them about the acquisition. However, the motivation behind this move extended beyond mere commercial reasons. Grupo Puntacana expressed a profound commitment to contribute to the strengthening of democracy, the advancement of the country, and the betterment of society through a free and independent press.
Emphasizing the significance of this investment, the organization viewed it as a moment of social reaffirmation, undertaken with a sense of responsibility and unwavering enthusiasm.
The statement conveyed sincere appreciation to Mr. Arturo Pellerano, the visionary founder and leader of the newspaper in both its print and digital versions. His dedication to objectivity and reputation within the information ecosystem set a benchmark for quality journalism. The recognition extended to his family, acknowledging their vital role in Diario Libre's journey.
Director Inés Aizpún received heartfelt thanks for her unwavering dedication to the organization. Gratitude was also extended to all the journalists, employees, collaborators, and clients who had been part of Diario Libre over the years, and their continued support was acknowledged as they embarked on this new phase together.
A noteworthy commitment to journalistic excellence and professionalism was evident in the announcement as well. Journalist and diplomat Aníbal de Castro, co-founder and first director of DL, was announced as the new President of Grupo Diario Libre. Alongside him, Mrs. Haydée Kuret de Rainieri would serve as the Vice President. This administration's foremost recognition of Diario Libre as a benchmark for quality journalism signaled the continued dedication to maintaining the informative rigor and integrity that have characterized the newspaper since its inception.
The message conveyed a resolute determination to continue delivering relevant, reliable, and timely content to readers and audiences. It highlighted that this transformation marked an opportunity to adapt and evolve to meet the challenges of today's world while upholding the unwavering commitment to journalistic ethics and comprehensive event coverage that have defined Diario Libre.
As this new chapter unfolds, Grupo Puntacana and Grupo Diario Libre look forward to a promising future, upholding their values while exploring the possibilities this partnership brings. With renewed enthusiasm and dedication, they are poised to make a positive impact on the nation's media landscape.