COE Maintains 9 provinces of the Dominican Republic on green alert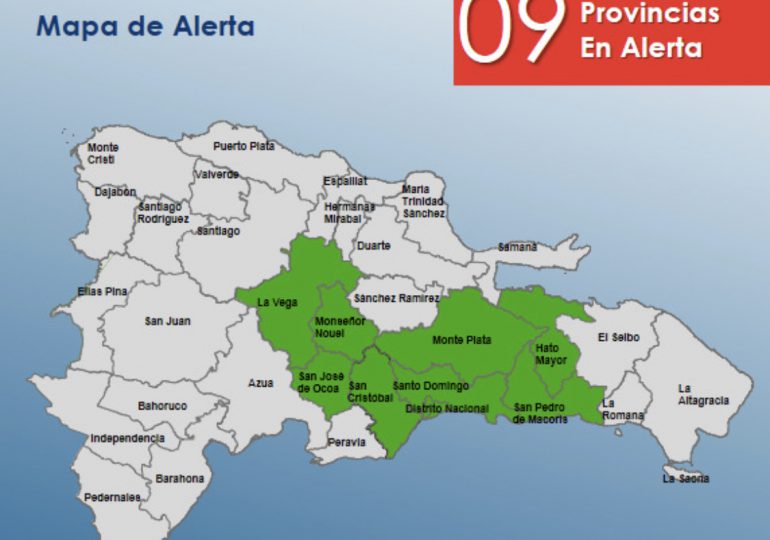 Santo Domingo,- The Emergency Operations Center (COE) has issued a green alert level for certain provinces in the Dominican Republic due to expected heavy rainfall. The National Meteorological Office "ONAMET" has predicted downpours with the potential to become strong at times, accompanied by thunderstorms and gusts of wind.
This rainfall activity is associated with a tropical wave that had a low probability of developing into a tropical cyclone within the next 48 hours. Although the wave is currently not monitored as a potential disturbance, it is moving over the country, bringing heavy rain.
The provinces under the green alert level for possible flooding of rivers, streams, and urban areas are Santo Domingo, San Cristóbal, National District, Hato Mayor, San Pedro de Macorís, San José de Ocoa, La Vega, Monseñor Nouel, and Monte Plata.
Additionally, on the Caribbean coast, the population and first responders are urged to strictly follow the restrictions and guidelines contained in the marine report from the National Meteorological Office to ensure safety during these conditions.