McDonald's 27 years contributing to the Dominican economy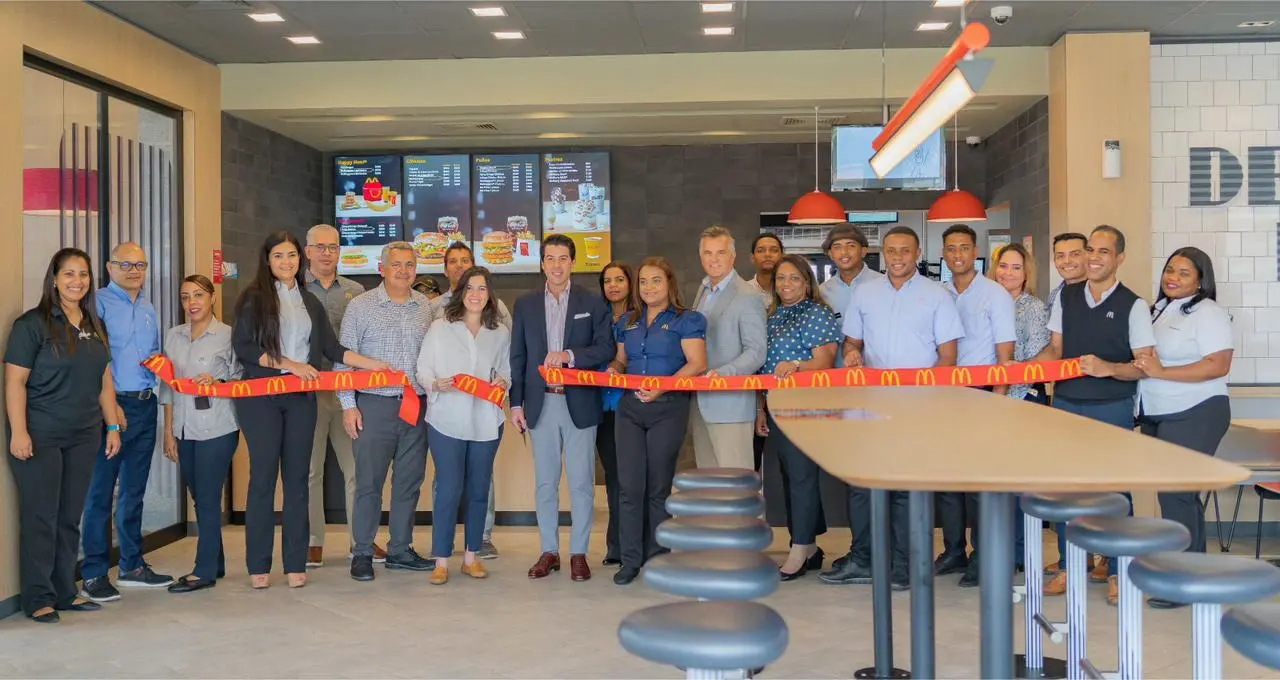 The brand is betting on market growth by opening a new restaurant at Charles de Gaulle.
Santo Domingo. – The new McDonald's Charles de Gaulle restaurant represents not only a milestone for the company but also its commitment to continue contributing to the development of the country through investment, generating more than 70 new jobs that are integrated into the team of more than 1,200 employees, as well as positively impacting the development and growth of local suppliers.
The opening of this new restaurant last June in Santo Domingo East is another step in the success story of McDonald's. It symbolizes the strength of its trajectory and its relationship with all Dominicans.
The restaurant has a capacity for 130 people, with a play area for up to 25 children, private space for birthday celebrations and events, and AutoMac and Delivery Service.
Another of the novelties of this new design is that it incorporates the Experience of the Future (EOTF), a renewed system of self-management of orders through sales kiosks where customers can navigate freely to select their favorite hamburger. It also incorporates new order delivery mechanisms with table service where the customer is always the protagonist.
Ramon Andres Brenes, CEO of Grupo RAAG, the firm that operates this restaurant, said, "The opening of this restaurant in Santo Domingo East represents our commitment to the development of the Dominican economy. I am very proud of the team that works hard to build a solid brand and a reliable place where every day, more Dominicans can enjoy unforgettable moments. Many of our customers have grown up with McDonald's, which represents very good memories in their lives, and now they visit with their children creating tradition."
The franchise that opened the doors of its first restaurant in the country 27 years ago also collaborates with the development of young people by offering them their first work experience with the required training to prepare them for the future with the "My First Job" program.
The restaurant is at 38 Charles de Gaulle Avenue, Santo Domingo East. It will work from 6:00 am to 2:00 am, Monday through Sunday, with its breakfast menu Monday through Friday from 6:00 am to 10:30 am, Saturday and Sunday until 11:00 am, and lunch Monday through Sunday from 10:30 am to 2:00 am.