There will be moderate rainfall in the following provinces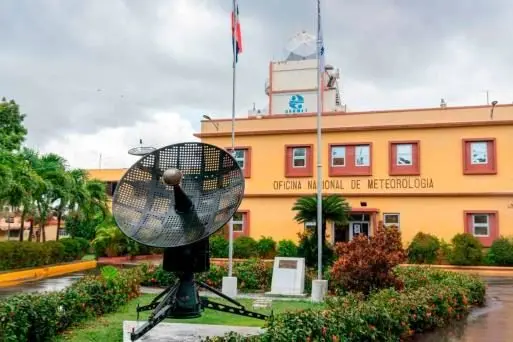 Today there will be moderate downpours and thundershowers in La Altagracia, El Seibo, Hato Mayor, Monte Plata, Monseñor Nouel, Sánchez Ramírez, Duarte, La Vega, Santiago, San Juan, Santiago Rodríguez, San Cristóbal, Santo Domingo and the National District.
The National Meteorological Office (Onamet) forecast that these precipitations will remain until tonight.
Regarding temperatures, the agency indicated that they would continue to be hot, so it recommends drinking water frequently, wearing light-colored and light clothes, and avoiding exposure to the sun from 11:00 am to 4:00 pm.
He asks to pay attention to children and older adults most affected by high temperatures.
PROVINCES FORECAST BY LOCATIONS T. Max. °C T. Min.°C
Santiago Medium cloudy with local showers and isolated thunderstorms. 33/35 22/24
Puerto Plata Scattered clouds to clear skies. 34/36 23/25
Duarte Partly cloudy with some local showers. 32/34 22/24
Constanza Partly cloudy with local showers and isolated thundershowers. 27/29 12/14
Peravia Partly cloudy, passing scattered clouds later. 33/35 23/25
San P. de Macorís Scattered clouds to clear skies. 31/33 24/26
La Romana Scattered clouds to clear skies. 33/35 23/25
La Vega Partly cloudy with local showers and isolated thunderstorms. 34/36 22/25
Monseñor Nouel Partly cloudy with local showers and isolated thunderstorms. 34/36 24/26
San Cristóbal Partly cloudy with isolated showers. Later scattered clouds to clear skies. 31/33 24/26
Samana Sunny with scattered clouds. 33/35 24/26
Monte Cristi Partly cloudy. Later scattered to clear clouds. 35/38 25/28
Azua Partly cloudy, becoming scattered clouds. 32/34 24/26
San Juan Partly cloudy with some local showers and isolated thundershowers. 35/37 23/25
Barahona Partly cloudy. 33/35 24/26
La Altagracia Scattered clouds to clear skies. 34/36 24/26