Alert possible formation of phenomena in 48 hours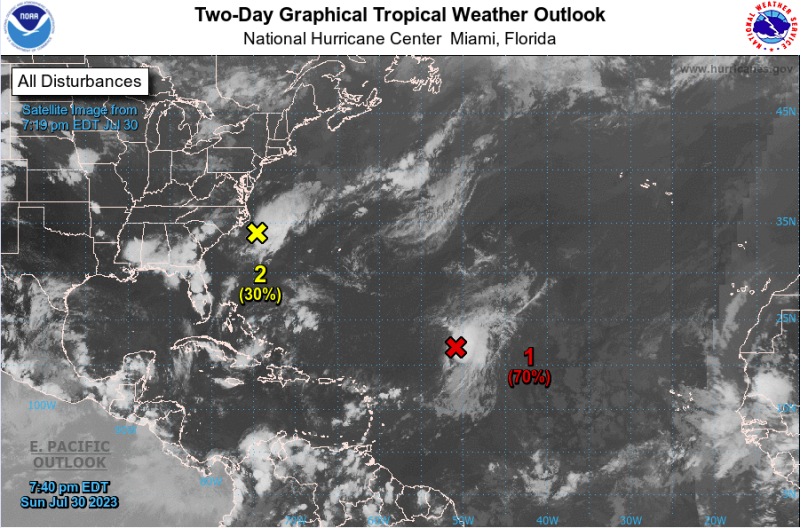 Santo Domingo.- The National Hurricane Center (CNH) has issued a warning about a high possibility of cyclone formation in the next 48 hours for the North Atlantic, the Caribbean Sea, and the Gulf of Mexico. The CNH reports a 70 percent probability of environmental conditions being marginally favorable for cyclone development during the next few days.
Furthermore, the CNH warns of a likelihood of a tropical depression forming as of this Monday. The system is expected to move towards the northeast at around 15 miles per hour (mph) during Monday, and then shift northward over the central subtropical Atlantic late Monday or Tuesday, according to the CNH's weather forecast.
Looking ahead, the weather report cautions that the probability of cyclone formation can rise to as much as 80 percent over the next seven days. It's essential for residents and authorities in the affected regions to closely monitor updates and be prepared for potential cyclone impacts.