Dominican government makes tenth installment of projects of the National Happy Family Plan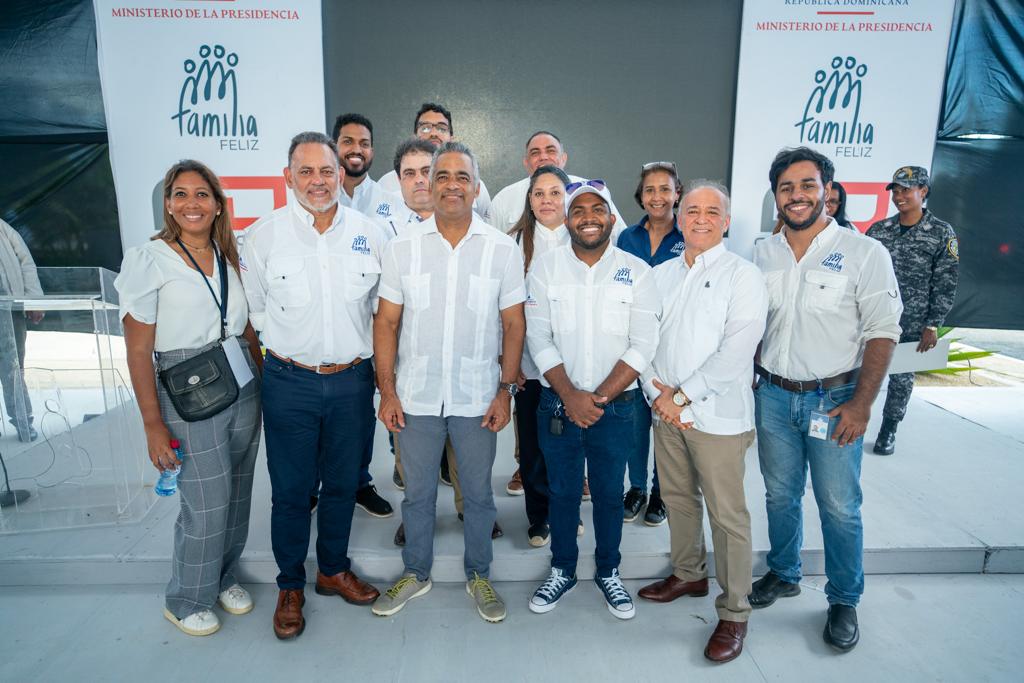 Santo Domingo.- The Dominican Government, under President Luis Abinader's leadership, held the tenth delivery of apartments as part of the Happy Family National Housing Plan. This event took place in the first stage of Residencial Las Acacias, located on Carretera Mella, which will eventually feature 786 housing units, including 300 duplex homes.
Minister of the Presidency, Joel Santos Echavarría, highlighted the positive impact of the project, with hundreds of families fulfilling their dream of owning a dignified home. He also announced the commencement of construction for a second stage, adding 756 more homes to reach a total of 786 housing solutions.
Regarding this delivery, 60% of beneficiaries are nuclear families, and 23% are headed by women. Three of these women have benefited from the Bono Mujer granted by the Ministry of Women. Additionally, 73% of beneficiary families are led by members of the Navy, Dominican Air Force, National Police, and Army of the Dominican Republic.
The Dominican Government invested more than 26 million pesos in subsidies directly transferred to the beneficiaries, including the Initial Bonus, Itbis Bonus, 7-Year Rate Bonus, and Women's Bonus. This investment allows new homeowners to become subjects of credit and benefits future generations by helping to address the country's housing deficit.
The developer of the project, Diego Reyes, emphasized that this development represents an estimated investment of RD$2,192 million. He pledged to contribute to the Dominican Government's housing policy and work towards reducing the housing deficit in the country. Each housing development in progress or planned includes essential urban infrastructure services, such as drinking water, sanitary sewers, electricity supply, streets, sidewalks, and green and recreational areas.