Abinader travels to New York this Friday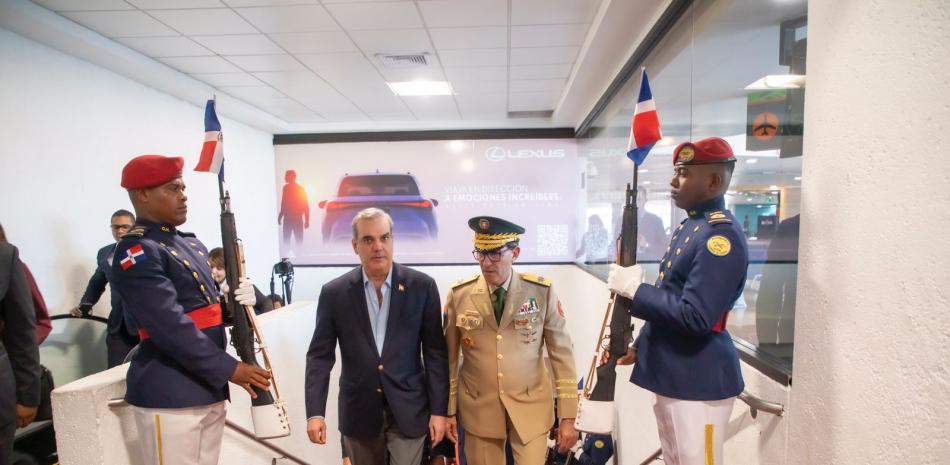 Santo Domingo.- President Luis Abinader's upcoming visit to New York City on August 11th is expected to be a busy and significant engagement. During his time in the city, he will participate in a range of events and activities that highlight his engagement with the Dominican diaspora and his commitment to strengthening ties between the Dominican Republic and the United States.
One of the prominent events on his itinerary is the Dominican Parade in Manhattan, a colorful and lively celebration of Dominican culture and heritage. This provides an opportunity for President Abinader to connect with the vibrant Dominican community in New York and showcase his support for their contributions to the city's cultural diversity.
Additionally, President Abinader will take part in a unique initiative by handing over keys to homes for Dominicans residing in the United States. This gesture underscores his dedication to providing housing solutions and support to members of the diaspora, reinforcing the strong bonds between the two countries.
The President's schedule also includes important meetings and recognition ceremonies. He will be honored by retired officers, a recognition that acknowledges his leadership and contributions. Attending the award ceremony of the Institute of Dominicans Abroad (Index) further emphasizes his commitment to engaging with the diaspora and acknowledging their achievements.
President Abinader's interviews with major media outlets like CNN, Telemundo, and Univisión will enable him to address a broader audience, discussing matters of interest to both Dominicans living in the United States and those back in the Dominican Republic. These interviews offer a platform for him to share his perspectives on various topics, including the bilateral relationship between the two countries.
Engaging with community leaders, elected officials, and various sectors reflects President Abinader's dedication to building strong connections and partnerships. These interactions provide an opportunity for meaningful discussions on issues of mutual interest and benefit.