Haitians pay at least RD$10,000 to enter the country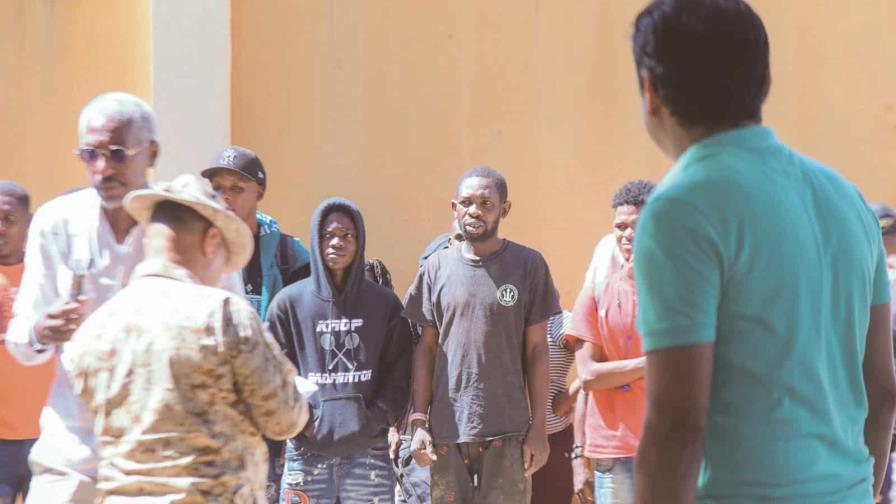 Santo Domingo.- Haitian migrants who clandestinely enter the nation are subjected to substantial payments that greatly impact their economies, all in favor of criminal gangs responsible for trafficking individuals along the northern border area connecting the Dominican Republic and Haiti.
According to accounts from individuals of the adjacent nation who have successfully infiltrated Dominican territory via these illicit networks, men are charged RD$10,000, while women are required to pay RD$12,000 to cross into Dominican soil using vehicles or motorcycles.
There have been instances reported where desperate individuals have paid up to RD$15,000 to facilitate the passage of pregnant women or those with children.
This disparity in charges is attributed to the challenges women encounter at certain military checkpoints, which, reportedly, are not linked to the smugglers themselves.
These migrants reveal that they sometimes have to traverse kilometers on foot, cutting through farmland to evade detection while en route to Santiago and other locations within the region.
Michelet Levasseur, a Haitian citizen residing in a southern sector of Santiago, acknowledges that the practice of his compatriots paying substantial sums to unlawfully enter Dominican territory is an open secret.
"It's a form of smuggling that generates significant profits for both military and civilians," he notes.
The traffickers maneuver through towns in Dajabón, Santiago Rodríguez, Montecristi, and Valverde, areas where the Dominican Republic's Army (ERD) has set up military checkpoints. These checkpoints conduct routine inspections of vehicles in circulation to curb the movement of both people and goods.
Complaints have arisen that at certain posts, military personnel engage in negotiations with smugglers to allow them passage. Conversely, to evade other checkpoints, undocumented migrants are forced to disembark from their vehicles and embark on kilometer-long walks. These journeys come at a cost exceeding RD$10,000.
Fernán Issac, another Haitian immigrant who now resides in Santiago, expressed, "Haiti faces dire circumstances, often with insufficient food. That's why many of us come here in search of livelihood." He points out that being in the Dominican Republic has enabled him to financially assist his family with housing construction and their daily needs.
These foreigners have shared their insights with Diario Libre, shedding light on the lucrative enterprise of human trafficking that continues to operate within the region.